Museums at home
Virtual ways to visit the Artist's Studio Museum Network
Over the past few weeks, museums across the world have had to close their doors to protect the public as we all move to various levels of social distancing. Although these physical spaces may now be closed to us, many of the museums in the Artist's Studio Museum Network have already created a wealth of digital resources - so that even from our homes we can still visit and support these incredible museums.
Today we've done a quick round up of a selection of the initiatives and digital resources already available online to bring these incredible museums into your homes. As this trying time unfolds, our museums will continue to be places of inspiration, reflection and creativity. Now more than ever it is vitally important to engage with culture.
-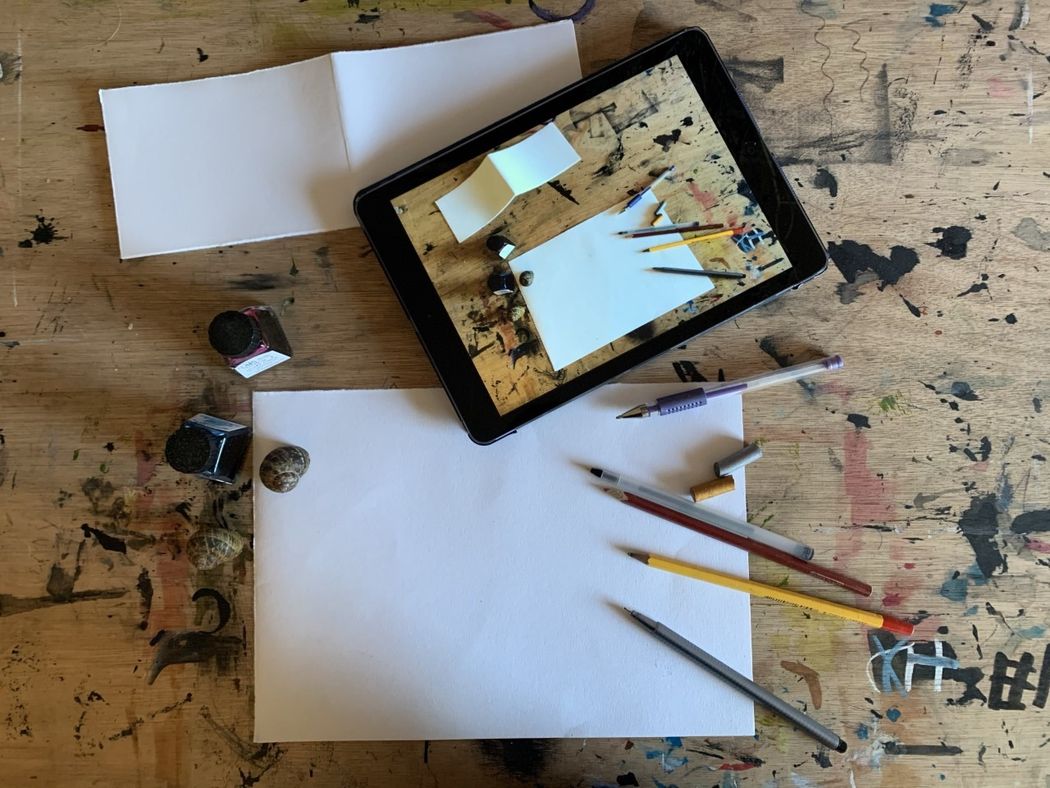 Drawing Challenges with Hospitalfied in Angus, Scotland
Hospitalfield is a former hospital and home of the Fraser family. The Fraser's remodelled the hospital into an Arts and Crafts haven. Under the terms of the couple's will, Hospitalfied was established to support contemporary artists and arts education. After becoming a postgraduate art school in 1920 Hospitalfield played host to many notable alumni including James Cowie, Robert Colquhoun, Robert MacBryde and Joan Eardly. Today, Hospitalfield remains a vibrant centre for contemporary arts, running a residency and summer school programme, a study centre and four public projects a year, which includes new commissions.
Over the next few weeks, Hospitalfield has established a digital drawing challenge with The Free Drawing School artist Laura Darling. On Mondays at 10.00am they will announce the drawing challenge and post results to their facebook page. You don't need anything fancy to take part, just a pen or pencil and something to draw on! This is a wonderful running initiative to inspire your creativity over the coming weeks.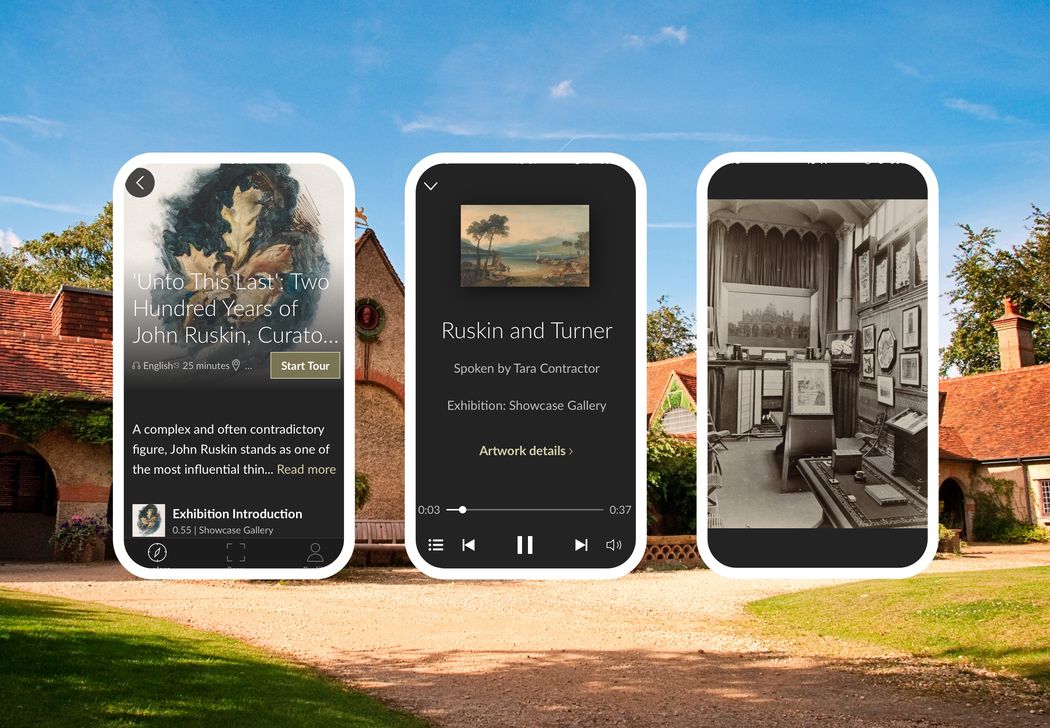 Watts Gallery - Artists' Village is a picturesque destination in the Surrey hills comprising various sites including the Watts Gallery and Limnerslease - the former home of artists George Fredric Watts (1817-1904) and Mary Watts (1849-1938). Here, the artist couple established themselves as the centre of an Arts and Crafts artistic community. After G. F. Watts' death, Mary Watts constructed the Watts Gallery which was intended to house apprentices working in the pottery she founded in 1898, as well as to display her husband's artwork.
Currently the gallery is showing the touring exhibition 'Unto This Last: Two Hundred Years of John Ruskin' which explores Ruskin's influences, art and legacy. To coincide with the exhibition, Watts Gallery - Artists' Village partnered with museum app Smartify to produce an audio tour of the exhibition. The tour includes pictures from the exhibition, a discussion from the curators and more of Ruskin's work so you can virtually visit the exhibition for free from home! Download the Smartify app from the app store and search Watts Gallery - Artists' Village to find the tour. Thousands of works from museums and collections are also available to discover on the app.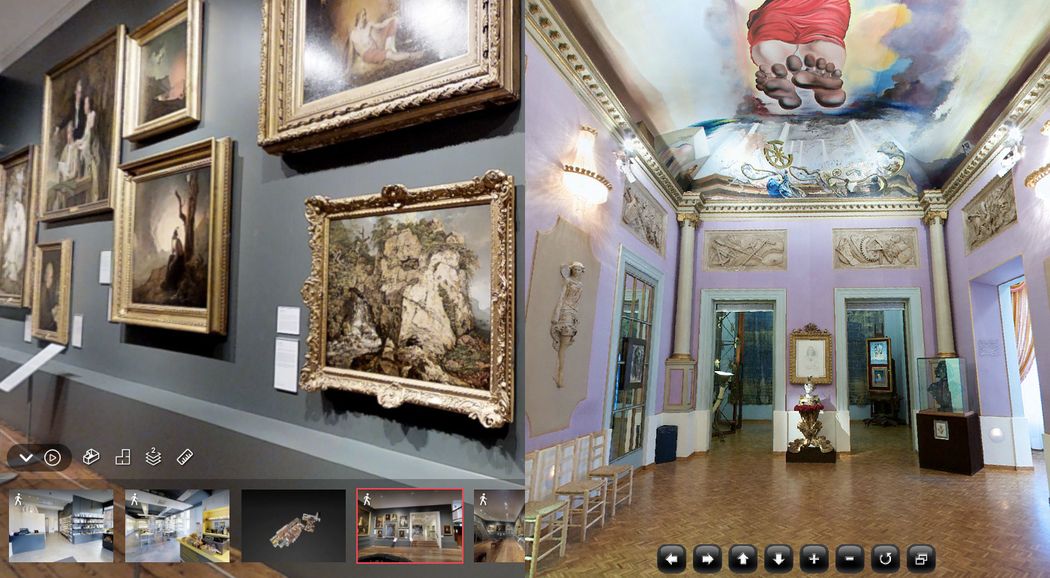 The Joseph Wright Gallery in Derby, England and the Dalí Museums - including the Salvador Dalí House-Museum and the Gala Dalí Castle - in Spain both offer virtual tours already on their websites! With these tools you can explore the physical footprint of Derby Museums and the Dalí Theatre-Museum from the comfort of your home.
The Joseph Wright Gallery at Derby Museum and Art Gallery houses many of Joseph Wright's (1734-1797) most celebrated oil paintings, alongside material relating to his studio and practice. Wright became famed for his light effects, visible in candlelit subjects such as An Experiment on a Bird in the Air Pump (1768) which can be seen in situ in the Derby Museums Virtual Tour!
The Dalí Museums comprise two of Salvador Dalí's houses and the Dalí Theatre Museum - a museum dedicated to the artist in his home town of Figueres, in Catalonia Spain. In fact the artist is actually buried in a crypt beneath the stage. In the Theatre Museum Virtual Tour, you can journey all around this iconic building with lots of hidden surprises along the way.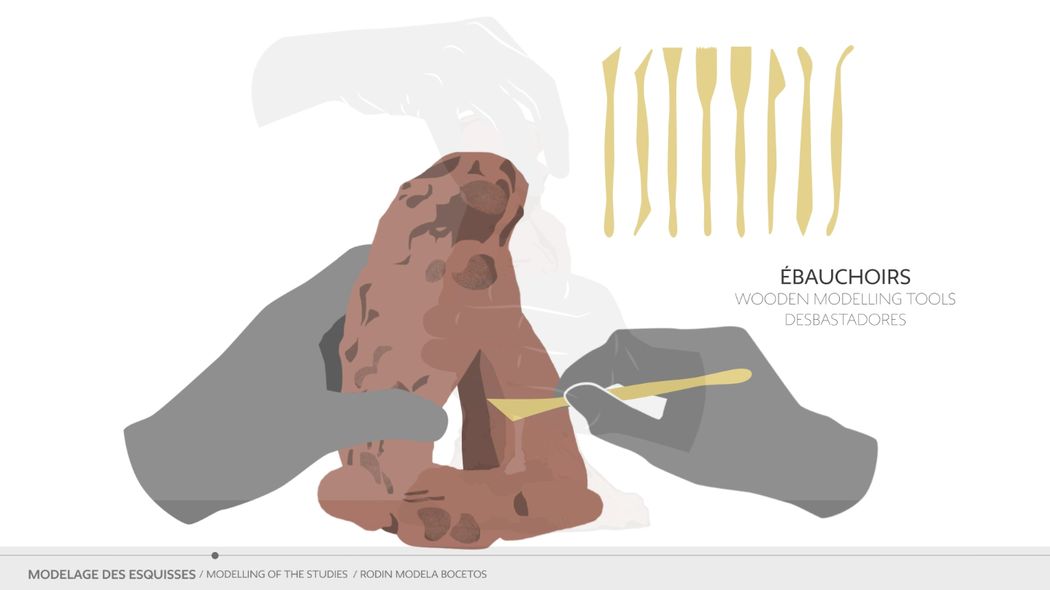 Rodin bought this modest-looking Louis XIII-style brick and stone building on 19th December 1895 as a private residence. Although he continued to frequent his Parisian studios - especially the Dépôt des Marbres - Rodin lived and worked at the 'Villa des Brillants', alongside many assistants and casters, until his death in 1917. Many of his most significant pieces were created here, and the house itself became a port of call for an endless stream of friends, sitters, patrons and celebrities from across France and abroad.
Onsite in the museum and freely available on the Musée Rodin website are animated How to Make a Sculpture videos for the stages Rodin took in creating his sculptures. Each video details the method of making a particular sculpture and different types of casting and construction. With captions in three languages the animated videos would make a lovely addition to any homemade art lessons!