"Everything stopped and we locked the doors"
An interview with Caroline Worthington, Director of Dora House & the Royal Society of Sculptors.
Throughout the network our museums have been reopening around the world. Last week we shared a short piece about the changes you might encounter on your next cultural exploration. While that article was speculative, below follows a discussion with Caroline Worthington, Director of Dora House and the Royal Society of Sculptors - one of the first UK based museums within the ASMN to reopen.
Dora House is made up of a pair of semi-detached early Georgian Villas in South Kensington. The former home of sculptor Cecil Thomas (1885 - 1976) the artist left Dora House to the Royal Society of British Sculptors, as it was then called, as the society had had no permanent headquarters since its foundation in 1905. The Society has called Dora House home ever since.
-
Molly Skinner, Network Co-ordinator: Let's start with what the Royal Society for Sculptors originally had planned for this year.
Caroline Worthington, Director Royal Society of Sculptors: We had a really busy year of exhibitions and events and we were just about to go into exhibition changeover as lockdown came. In a pertinent way actually, because we were going to install a work that had been a year in the making - a prize called 'First Plinth'. We offer this annual award as an opportunity for any sculptor to make their first public sculpture for our sculpture terrace. The piece is then moved over to the olympic park so given what is going on with monuments at the moment it would have been very poignant.
We had to freeze that and freeze our events programme. As we're a membership organisation we had a whole load of opportunities and exhibitions off site that our members were going to be involved with. One in particular that we were very excited about was called Bloom in York, where 25 gardens and public spaces were going to open up as part of a festival. Our members had work submitted to be chosen for those gardens so it's a real shame that that couldn't go ahead.
-
"It just immediately came to a halt - everything stopped and we locked the doors"
-
The other thing that I've spent 18 months working on with my trustees and our local community was a bid for the national lottery heritage fund for Dora House which is our studio and home. At the moment it is in a terrible state of disrepair. We had submitted our application and it was due to be discussed at a meeting at the end of June and of course that's not happening now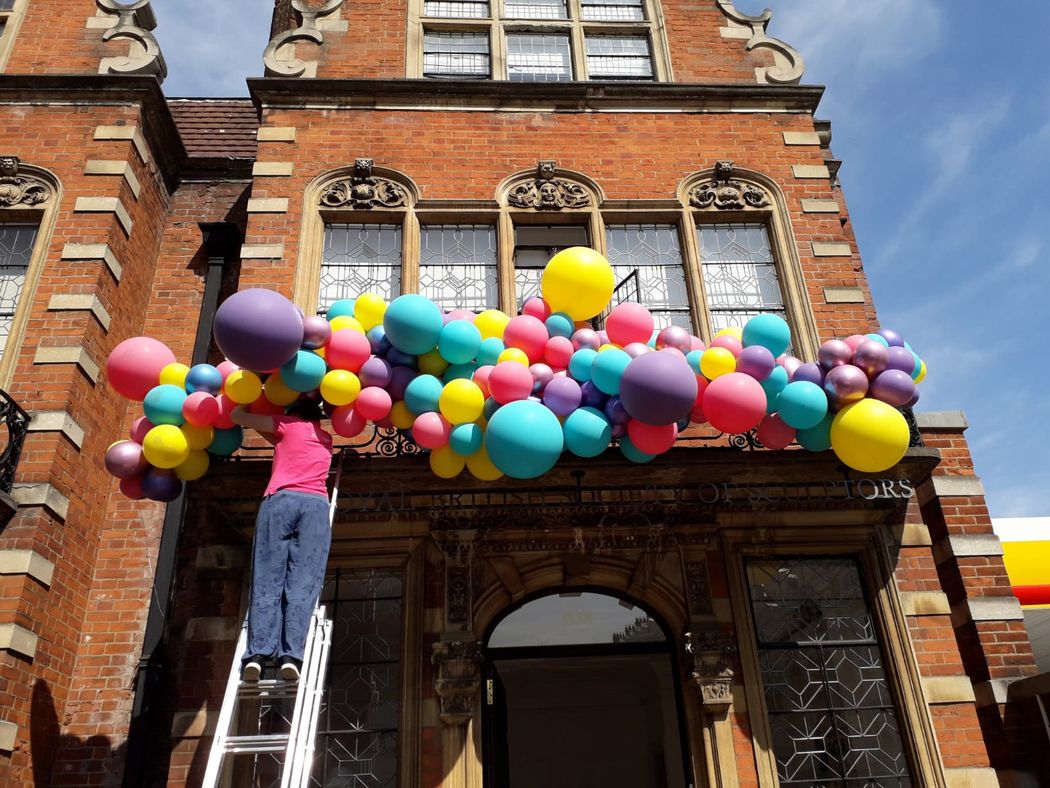 M: It sounds like you had lots of events then that had to come to a halt.
C: We did, it just immediately came to a halt - everything stopped and we locked the doors.
M: Were you able to continue anything online for example or has it been a process of pausing?
C: Because we're a membership organisation we've set up a couple of initiatives that weren't even in the pipeline. One of our members owns Milwyn Casting which is a foundry out in surrey. He was keen to connect members so he has sent out 10 grams of moulding wax to our members who will then make something and send it back to the foundry as part of the 10 gram Challenge. The mini sculptures will be cast and then they will be shown here at Dora House at some point later in the year. It's actually gone down terrifically well. Lots of people haven't worked in wax before or at that scale - 10 grams is actually a tiny tiny amount of wax, it just sits in the palm of your hand. The scale has been challenging for some people but it's created a real sense of community because we've been able to see the progress on Instagram and social media.
-
"We wanted to capture this particular moment in time"
-
Another thing pertinent to us as a house museum is that we decided to establish a new collecting initiative called 'Sculptors at Home.' We're asking our members to answer a series of questions that records this experience. Because our membership is international we wanted to capture this particular moment in time: we're easing out of lockdown, our members in Europe are ahead, our members in Latin America are further behind. We've asked them to answer questions and submit five images that document their life in lockdown.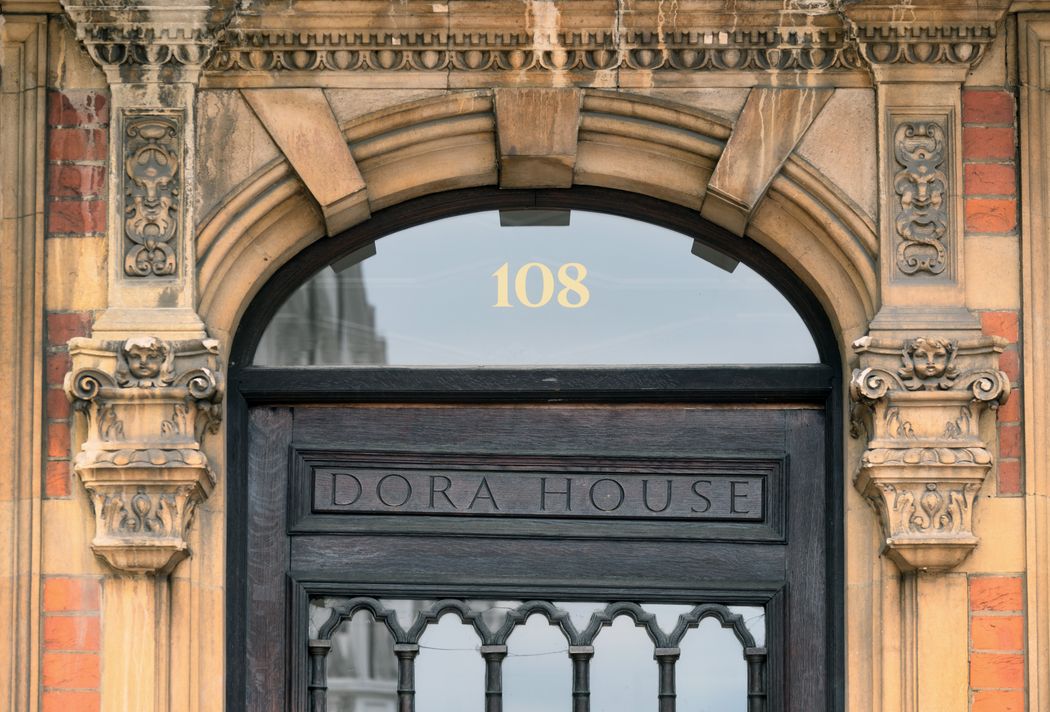 M: That's really exciting, it's definitely interesting to think about how this tragic circumstance has inspired new creativity and different kinds of projects.
C: I think for us one of the challenging things has been that we're an international membership and our home is in central london so even in the UK sometimes we're challenged on: 'what do we get for our membership, it's alright if you live in london and the south east and you can get to exhibitions, but what about elsewhere?' It's even more of a challenge if you live internationally.
-
"It's really created this sense of community for the first time, it's really cracked that nut that we've never been able to do - to think about how to bring our international members closer to us."
-
But one of the things that we've done is use - like everybody else - zoom. We have trustee sculptors (half the board is made up of sculptor members) and those trustees have been charged with linking up with various regions. In fact the vice president Almuth Tebbenhoff has been leading zoom calls with international members. That's really created this sense of community for the first time, it's really cracked that nut that we've never been able to do - to think about how to bring our international members closer to us.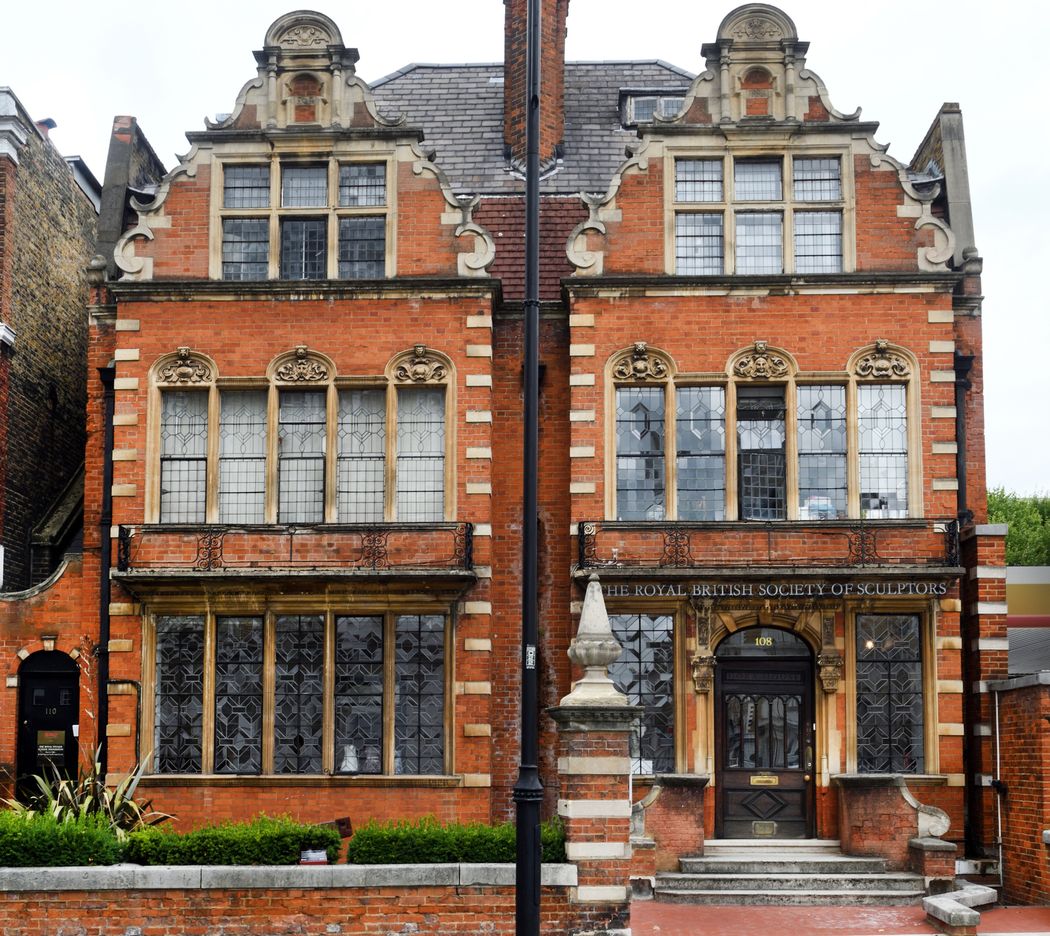 M: We've definitely found that with the ASMN, the way that digital programmes open up accessibility in ways we hadn't necessarily thought about before. It leads into my next question, in regards to if there are any changes you've made during this time that you're going to consider keeping on in place once you've reopened - and it seems like you have!
C: Yes, definitely! Sculptures at Home will be a time limited project but this connectivity of members through zoom is definitely we want to continue. We hope that we might be able to set up different types of discussion groups: some of our members might work in Bronze, some might work in plastic and some might experience different issues they've got around they're practice. Because they can see each other, rather than sending an email, then these conversations can play out.
M: That's really cool, so you're back in the office now - I was wondering what your biggest challenge was in planning for reopening? I know a lot of our studio museums tend to be quite idiosyncratic in terms of the actual space and there might be difficulties with how that fits into social distancing.
C: I think we are … It's a domestic House, albeit quite a grand big one in South Kensington! But they are domestic spaces, so I think for us the issues are going to be around social distancing at the 2m mark - if it comes down to 1m then that's less problematic [as of July 4th current UK guidance is social distancing at the 1m mark]. Our front of house is supported by a volunteer team and so I think one of the challenges for us is making sure that they can get to Dora House safely, that they're comfortable to do that and there's no concerns about the experience. A lot of our work at the moment is thinking about front of house. We're back safely and we've thought about how people can come back. So the next big step is: what does front of house look like?
M: Do you think being a studio museum affected that planning?
-
"Studio Museums are fairly idiosyncratic spaces but then we tend to be creative folks that work in them … we're good at finding solutions"
-
C: Only in a sense of scale - but then I used to run the Florence Nightingale Museum so I would imagine it's just going to be as challenging for them or Charles Dickens House Museum, or any of us really. As you said yourself, they're fairly idiosyncratic spaces but then we tend to be creative folks that work in them and run them - I think we're good at finding solutions.
M: I'd definitely agree, there's something about being forced to adapt that makes for really interesting innovations. How do you think your museum experience might be changed for visitors coming to the house for the first time, or re-visiting?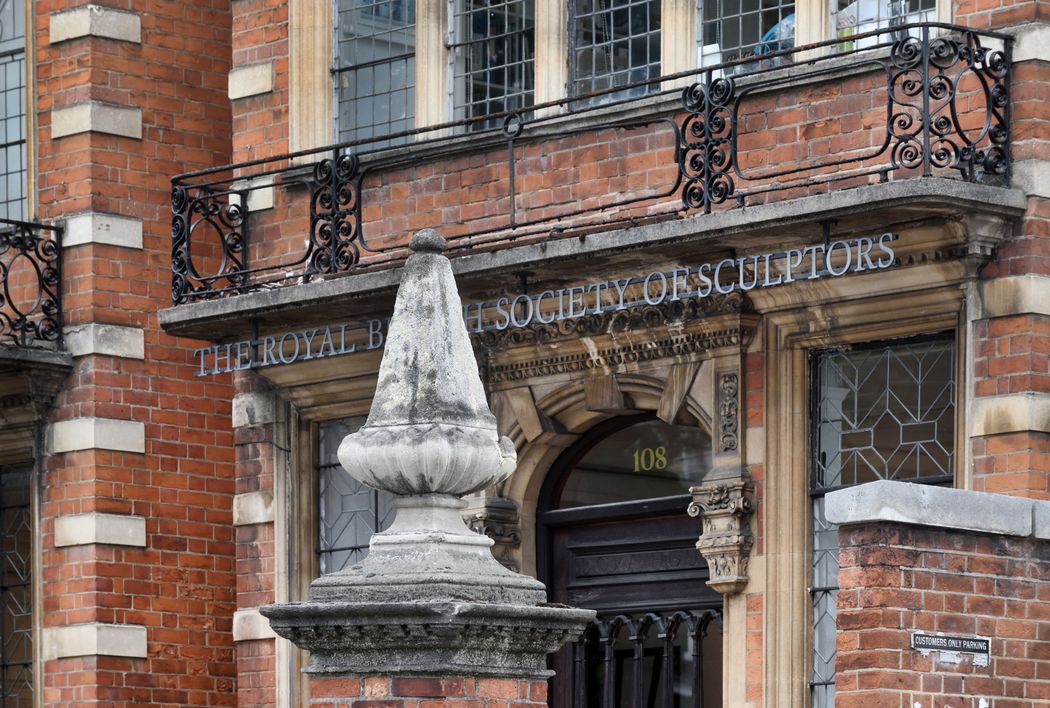 C: Well, in a way, hopefully … not too much. Because we're a home we make a big play of that so when you come to the front door in the Summer months quite often the door is open. It's a nice thing to have and encourages people to wander in. In the Winter months if you come to the front door then generally whoever is on the front desk opens it for you and you get a welcome that explains that you've just come in Cecil Thomas' front door and welcome to Dora House. I don't think that will change other than around this issue of social distancing and perhaps asking people if they'd like to antibac their hands and those kinds of practical measures!
M: It's really nice to think that those experiences are going to be maintained - you're also reminding me that I need to visit Dora House! I can't believe that I live in London and I've not been - that sounds like a wonderful way to enter a museum. For the year ahead what are you most abou? What does getting a little bit more back to normal mean for you?
-
"We're a membership organisation, we're about supporting our members, we're about engaging them"
-
C: Well I think I'm really excited to have the team back together. Most of them were furloughed for the most severe bit of lockdown and it's been really great to see them come back - to have those conversations that you just don't have when you're working from a bedroom or a front room or trying to have a staff meeting! That watercooler moment or just going for a cup of coffee or whatever, conversations spark ideas and other conversations. For me that's great and my team are brilliant at that kind of stuff, they riff off each other.
We are planning to open on the 13th of July and we're opening with our members summer exhibition, our annual exhibition, which has been guest curated by Nicky Wilson from Jupiter Artland just outside Edinburgh. It is a great chance for our members to showcase their work. So for me it is a real marker to say we're a membership organisation, we're about supporting our members, we're about engaging them. We're about finding them opportunities to showcase their work and just in that one exhibition we've done that - and so opening the doors and sharing Dora house and that show with visitors again will be great.
Caroline Worthington is the Director of The Royal Society of Sculptors. Caroline has worked with artists throughout her career as a curator. She brings a wealth of experience gained while leading two independent, non-profit organisations. As Chief Executive of Bexley Heritage Trust for six years, she ran two historic houses and introduced a contemporary art programme, featuring the work of artists including Gavin Turk, Laura Ford, and Joana Vasconcelos among others. Prior to that she was the Director of the Florence Nightingale Museum on London's South Bank, where she raised funds and oversaw a complete redesign and re-launch in 2010.
Caroline became Vice Chair of the Association of Independent Museums (AIM) in 2020.