The Munnings Art Museum
The former home of the great sporting painter and scourge of modern art, Sir Alfred Munnings (1878-1959).
Similar studio museums...

Hogarth's House, United Kingdom - the country home of William Hogarth 1697-1764) with a 'painter's studio' in the former stables
Museo Sorolla Studio, Spain - the extensive home and studio of the Spanish 'gentleman-painter' Joaquín Sorolla Bastida (1863-1923)
Atelier Cézanne, France - final studio of the great Impressionist Paul Cézanne (1839-1906), whose work Munnings famously claimed had 'corrupted art'
Feature List
Guided Tours
Historic garden
Family activities
Born in Mendham, Suffolk, and trained (part time) at Norwich School of Art, Sir Alfred Munnings spent much of his life in and around East Anglia. A major figure in the tradition of British Sporting Art, Munnings was celebrated for his depictions of English rural life. Immensely successful, he rose to become President of the Royal Academy during the Second World War.
Castle House was Munnings' home from 1919 until his death. His bespoke Norfolk studio was transported to Essex, in pieces, by train and reconstructed in the garden. Here he produced many of his famous paintings of horses. In 1920, he married Violet McBride. An accomplished horsewoman, Munnings painted her many times and she helped manage his career during the 1920s and 1930s. After his death, Violet (now Lady Munnings) left the house and its collection in trust to the nation, and the museum opened in the early 1960s. Visitors to the Munnings Art Museum can explore the life and work of this prolific East Anglian artist in the context of the house's original interiors.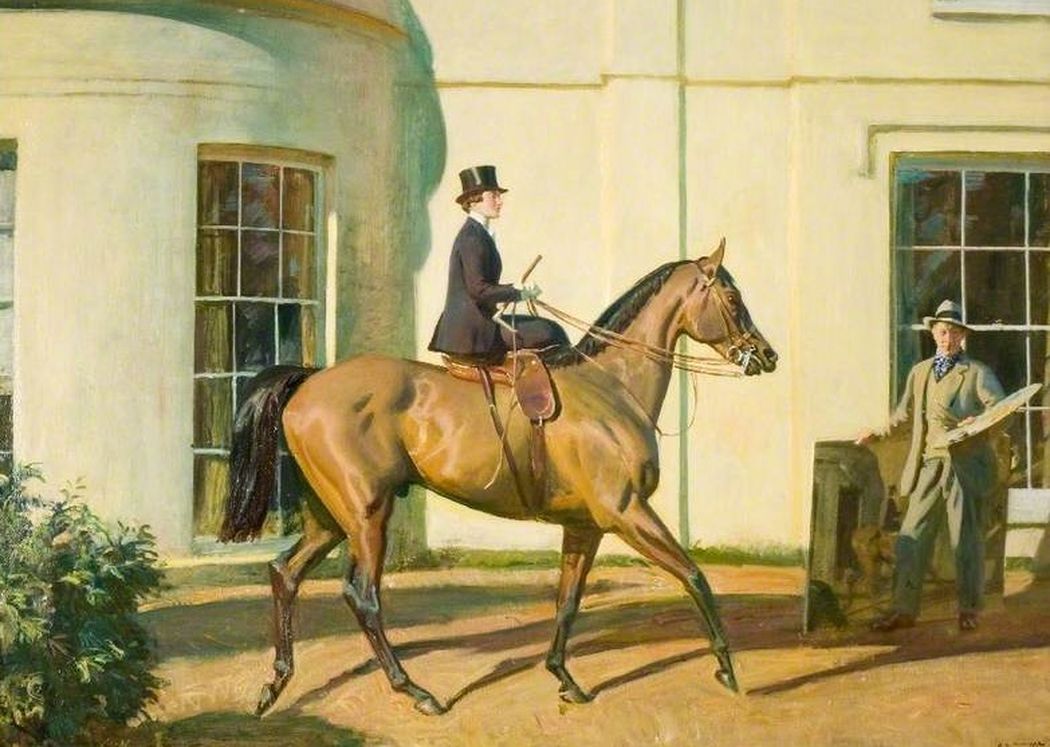 Opening Times
Wednesday, Thursday, Friday, Saturday & Sunday: 1.30pm-4.30pm (pre-booking not required)
Monday & Tuesday: Closed (except Bank Holidays)
Email
enquiries@munningsmuseum.org.uk
Phone
Social Media