Ensor House
The surrealist home of the Expressionist pioneer James Ensor (1860-1949)
Similar studio museums...
Permeke Museum, Belgium - the Modernist home designed for the sculptor Constant Permeke (1886-1952), and another satellite museum of Mu.Zee
Kunststätte Bossard, Germany - an Expressionist 'visionary environment' created by the Swiss artist Johann Michael Bossard (1874-1950)
Originally owned by the artist's aunt and uncle - who ran a souvenir and curio shop from the front of the house - the house was bequeathed to James Ensor in 1917. Here he lived and worked until his death in 1949.

James Ensor was a pioneer of the Expressionist and Surrealist art movements, and influenced artists as diverse as Paul Klee and Alfred Kubin. Today, his house is displayed much as he left it. The front of the house still sells curios, while the upstairs rooms are full of the dolls and knick-knacks with which Ensor furnished it. A life-sized reproduction of Ensor's most famous (and controversial) work, The Entry of Christ into Brussels, takes up much of the second floor.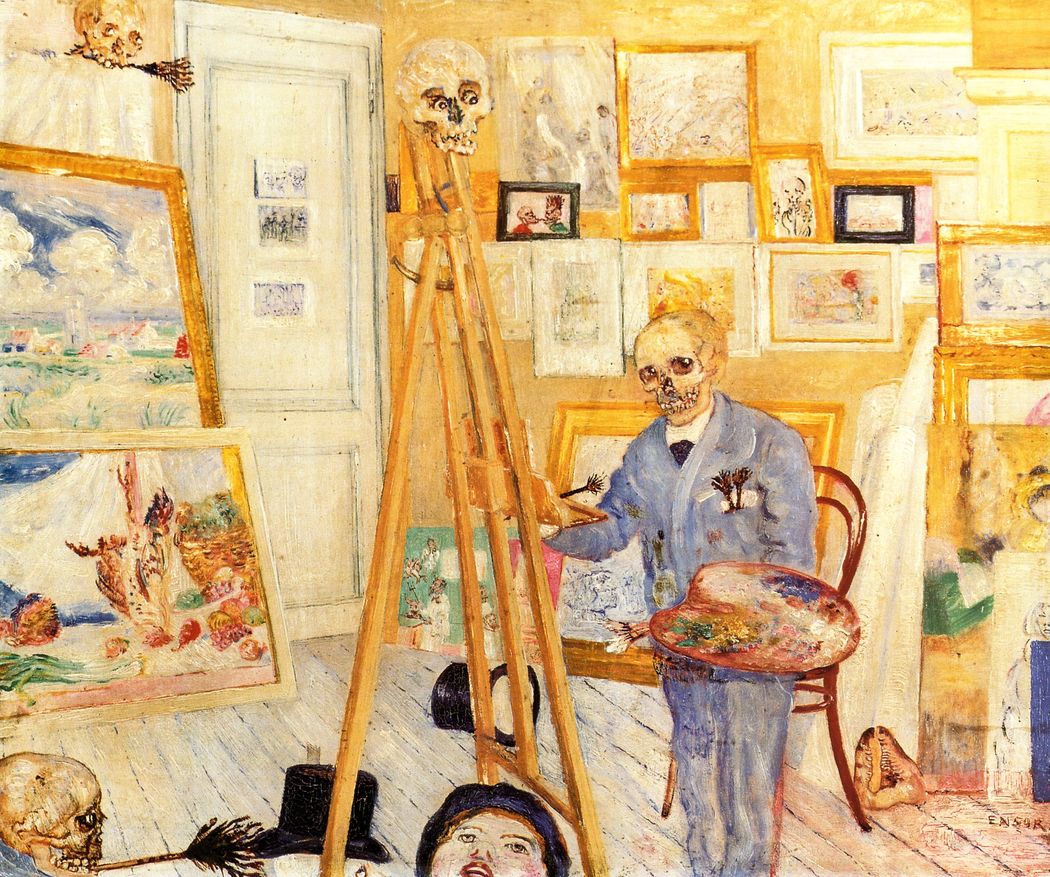 Opening Times
Currently closed
Email
Phone
Social Media