Musée national Jean-Jacques Henner
The former studio-home of painter Guillaume Dubufe (1853-1909), which now houses the work of Jean-Jacques Henner (1829-1905).
Similar studio museums...

Lenbachhaus, Germany - the former home of Franz von Lenbach (1836-1904), which now houses a world-class art collection.
Leighton House, UK - Frederic, Lord Leighton's (1830-1896) purpose-built studio-home in London's South Kensington.
Viktor Vasnetsov Museum, Russia - the lavish purpose-built studio-home of Russian painter Viktor Vasnetsov (1848-1926).
Feature List
Temporary exhibitions
Literary and musical events programme
Education programmes
The painter Guillaume Dubufe became celebrated for his large-scale decorative commissions, which included ceilings at the Gare de Lyon and the Sorbonne. He bought this house in 1878 from another painter, Roger Jourdain (1845-1918), and decorated it himself in an eclectic style drawing influence from Chinese, Renaissance and North African art, among others.

Alsatian painter Jean-Jacques Henner, known for his bold historical and religious subjects, spent much of his career in the Nouvelle Athènes quarter of Paris, and in 1921, Marie Henner, Henner's niece by marriage, bought Dubufe's former home with the intention of establishing a museum devoted to Henner's work. The musée national Jean-Jacques Henner opened in 1924, and was expanded and renovated in 2015-16. It now displays a range of works by Henner, including sketches, documents and paintings.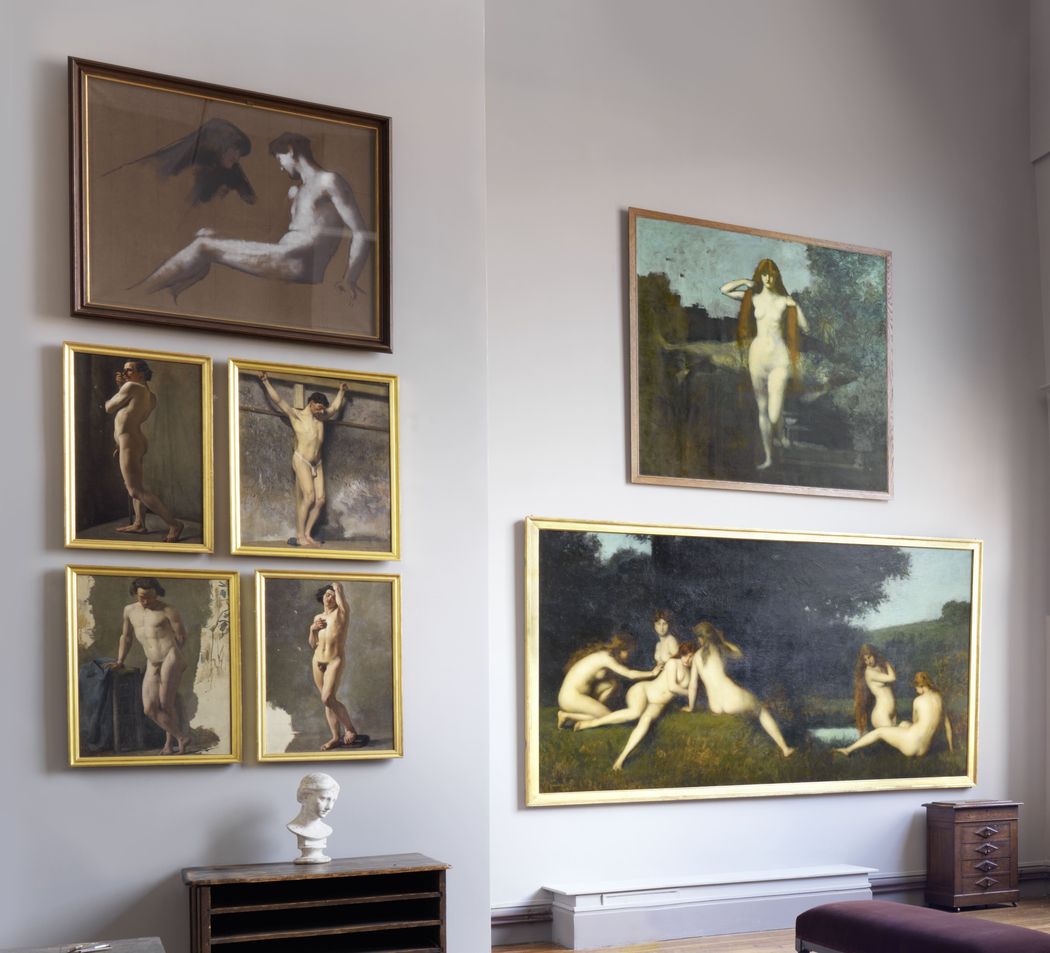 Opening Times
Daily, 11am 6pm
Closed on Tuesdays
Email
Phone
Social Media