Virtual Tour of Gallen-Kallela Museum
1 Apr 2020, 10 a.m. - 31 Dec 2023, 6 p.m.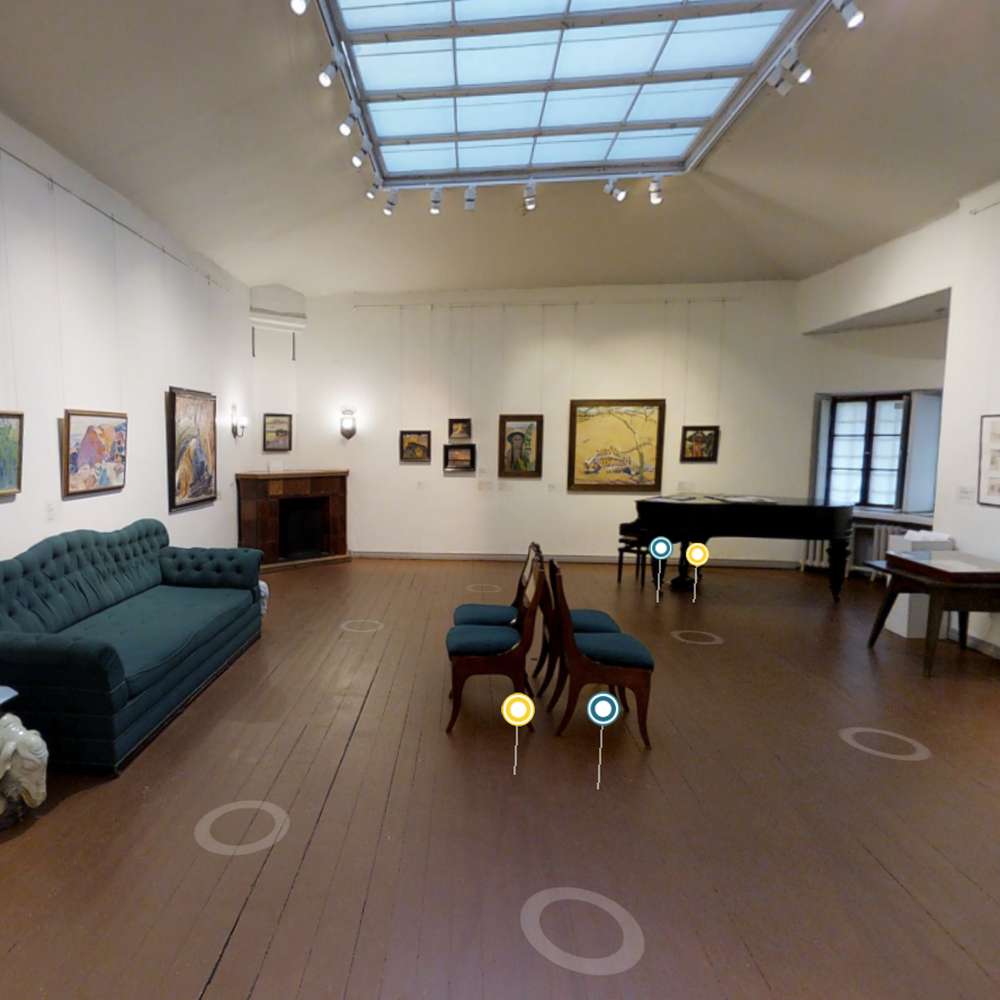 Virtual Tour of the Gallen-Kallela Museum.
Akseli Gallen-Kallela studied art in Paris, Italy and Berlin, working with artists such as Edvard Munch(1863-1944) and Albert Edelfelt (1854-1905) during the 1880s and 1890s. From 1889, he began painting works inspired by Kalevala, the Finnish national epic; this was an artistic concern that would remain with him throughout his life. His fame as a leading Finnish artist was established when he painted the Finnish Pavilion at the 1900 Paris World Fair. Over the following decades he explored etching, stained glass and fresco techniques, as well as serving as aide-de-campe of Marshall Mannerheim during World War One.
He began designing his studio-home at Tarvaspää in 1911; it was completed two years late. The castle-like building is perched on the edge of a cliff, offering a panoramic view of the sea beyond. It opened to the public as the Gallen-Kallela Museum in 1961, and displays paintings, drawings, sculpture, photographs and objects from across the artist's life and career, alongside a range of temporary exhibitions exploring the art of Gallen-Kallela, his contemporaries, and contemporary art today.
Visit the Gallen-Kallela Museum virtually today here.
Opening Times
The virtual tour is accessible via the museum website.
Email