Virtual Tour of the Dalí Museums
3 Apr 2020, 10 a.m. - 31 Dec 2023, 6 p.m.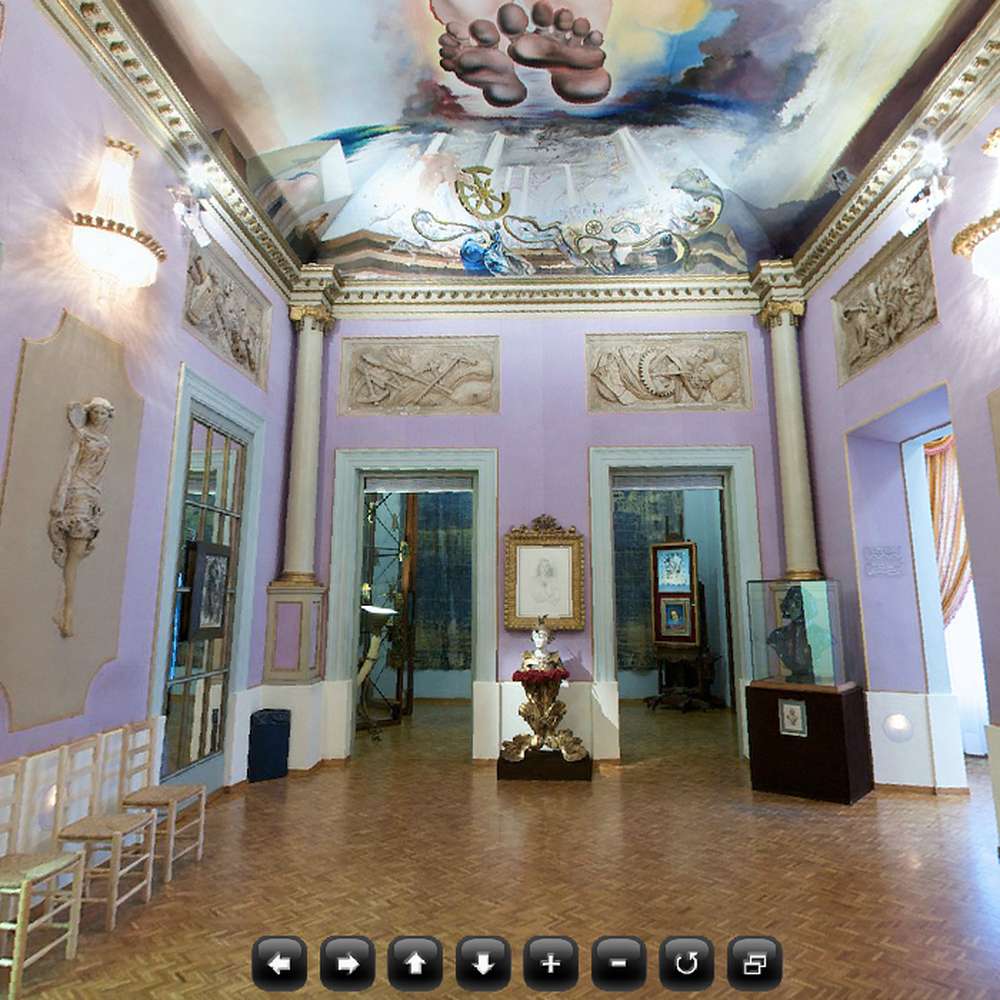 Virtual Tour of the Dalí Museums Theatre Museum in Portlligat.
The Dalí Museums comprise two of Salvador Dalí's houses and the Dalí Theatre Museum - a museum dedicated to the artist in his home town of Figueres, in Catalonia Spain. In fact the artist is actually buried in a crypt beneath the stage. In the Theatre Museum Virtual Tour, you can journey all around this iconic building with lots of hidden surprises along the way.
In 1930, the Surrealist artist Salvador Dalí (1904-1989) bought a small fisherman's hut in the isolated village of Portlligat, Catalonia, drawn to the quality of the light and the surrounding landscape. He intended it to be a home for himself and his muse and partner Gala. Over the next forty years, he and she expanded and developed the space, taking the 'Bear Lobby' as the visitors' starting point for a series of labyrinthine spaces. Each has their own individual concepts, but every room looks out onto the Portlligat bay, which Dalí painted many times. Among the last areas to be completed was the Swimming Pool, finished in 1971, and quickly established as the centre of Dalí's social life.

Opening Times
The virtual tour is accessible via the museum website.
Email
Phone