Virtual Tour of Casa Natale di Raffaello
1 Apr 2020, 10 a.m. - 31 Dec 2023, 6 p.m.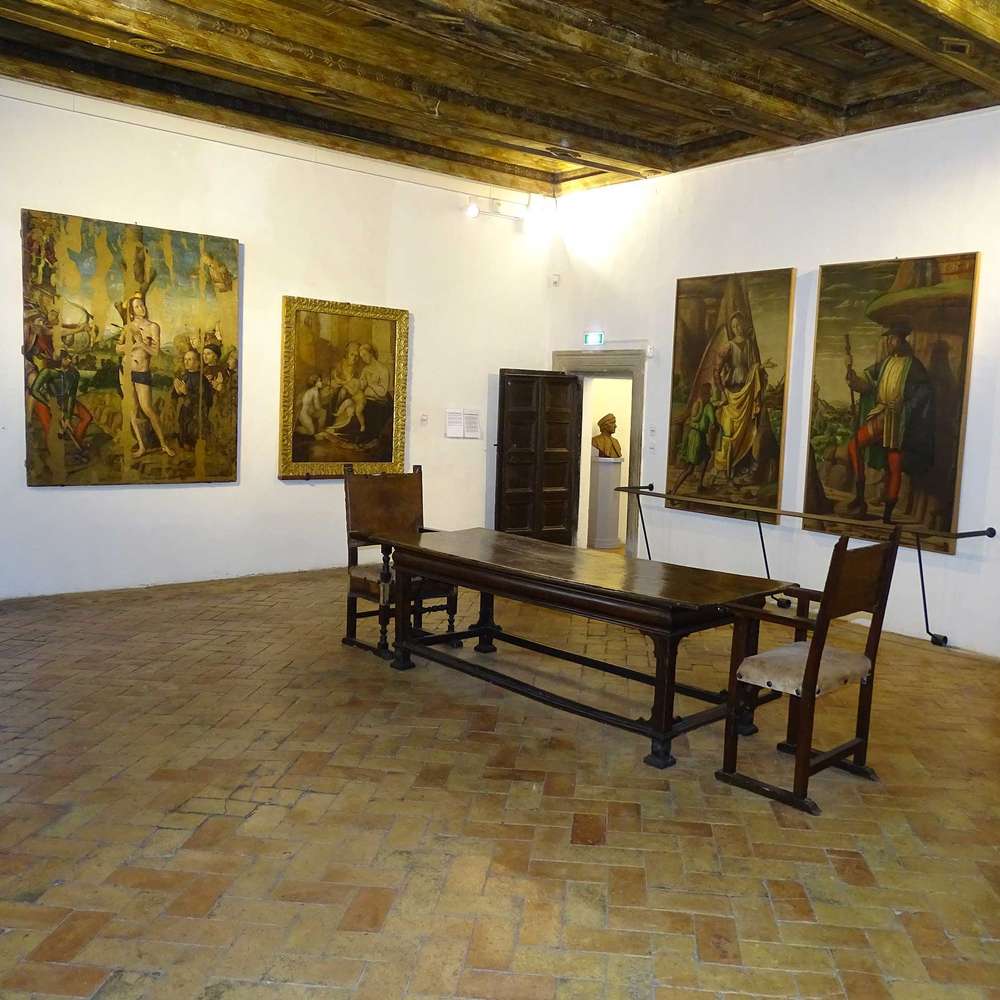 Virtual Tour of Cash Natale di Raffaello.
The Casa Natale di Raffaello is situated in the former artisan district of the small but significant city of Urbino, which was in the fifteenth century presided over by the Duke, the former Federico III da Montefeltro. Raphael was born here (according to the great biographer Vasari) on Good Friday 1483 and he spent his formative years here in the painting workshop of his father - whom Vasari described as 'of no great merit, but of good intelligence'.

Today you can explore Raphael's home online in a virtual tour of the museum.
Raphael was apprenticed to, or worked as an assistant for, Pietro Perugino (1446-1523) from around 1500, and was soon travelling around Northern Italy, including extended stays in Florence and Rome, during which period he produced many of his most famous paintings. At his death in 1520, at the age of thirty-seven, the Casa Natale di Raffaello passed to his heirs, but it was bought in 1635 by the architect Muzio Oddi, who restored the building and added the Latin inscription on the facade still visible today.