Virtual Tour of the house and studio of Giorgos Gounaropoulos plus online collection
15 Nov 2020, 12:18 p.m. - 31 Dec 2023, 12:18 p.m.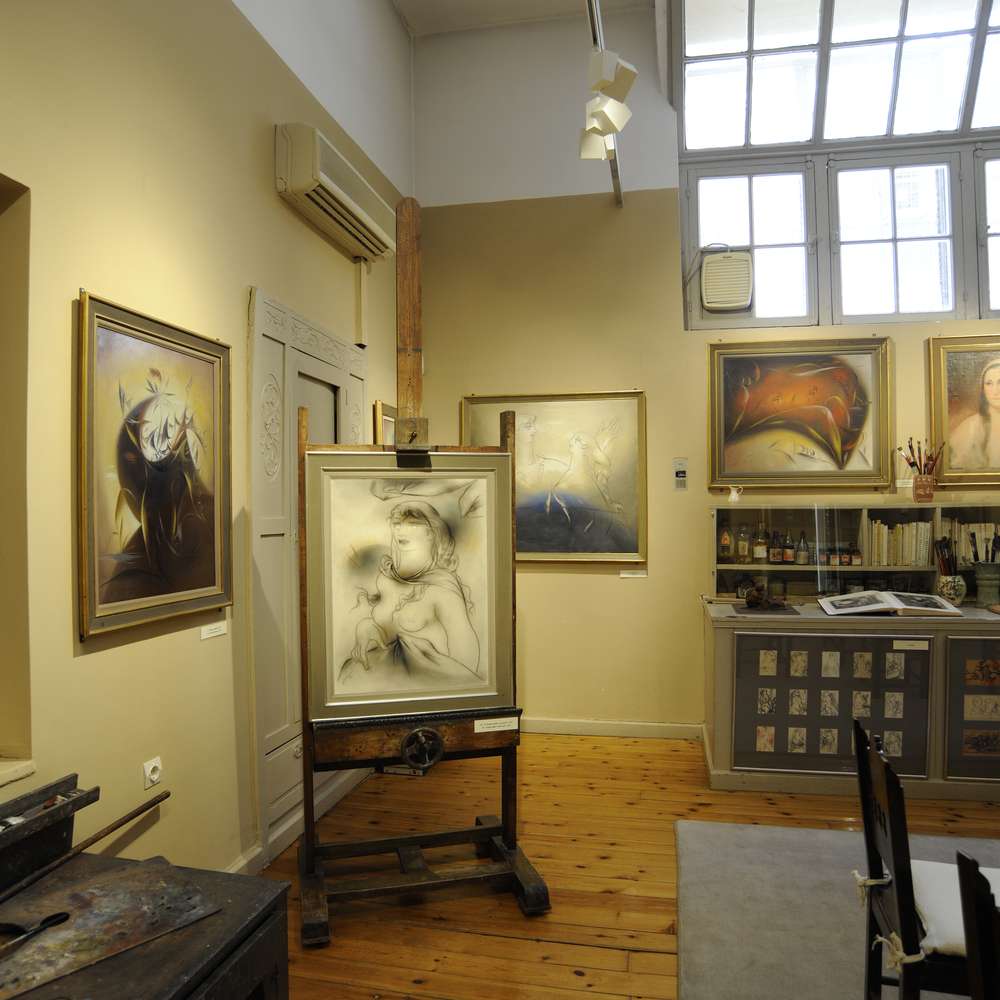 Explore the home and studio of Giorgos Gounaropoulos
Giorgos Gounaropoulos (G. Gounaro) was born in Sozopolis, Bulgaria, to Greek parents. He moved with his family to Athens in 1904 and studied at the Athens School of Fine Arts. After World War I he was awarded a scholarship to study at the Académie Julian in Paris. He later studied and exhibited his work there at the Salon National des Beaux-Arts, the Salon d'Automne, the Salon des Indépendants and in solo exhibitions. He returned to Athens in 1932 and set up his house and studio in Ano Ilisia.
Gounaropoulos's style was influenced by Post-Impressionism, Symbolism and Surrealism, and by his fascination with ancient Greek mythology. His ethereal, lyrical paintings include still life, landscapes and portraits, but also an important series of surrealistic and atmospheric nudes.
The G. Gounaropoulos Museum was founded in 1979 and opened for the public a year later, on 8 February 1980. It is housed in the house-studio of the painter Giorgos Gounaropoulos in the Ano Ilisia district of Athens. Its collection comprises more than forty oil paintings and drawings by the artist, as well as his personal archive and objects from his daily life. The building and the collection were donated by Elias Gounaropoulos, the artist's son, to the Municipality of Zografos. The main purpose of the museum is to promote the artist's work to the general public.
Opening Times
The virtual tour and online collection are accessible via the museum website.
Email
Phone
Social Media