Offer for Sale
14 Sep 2019, noon - 20 Oct 2019, 6 p.m.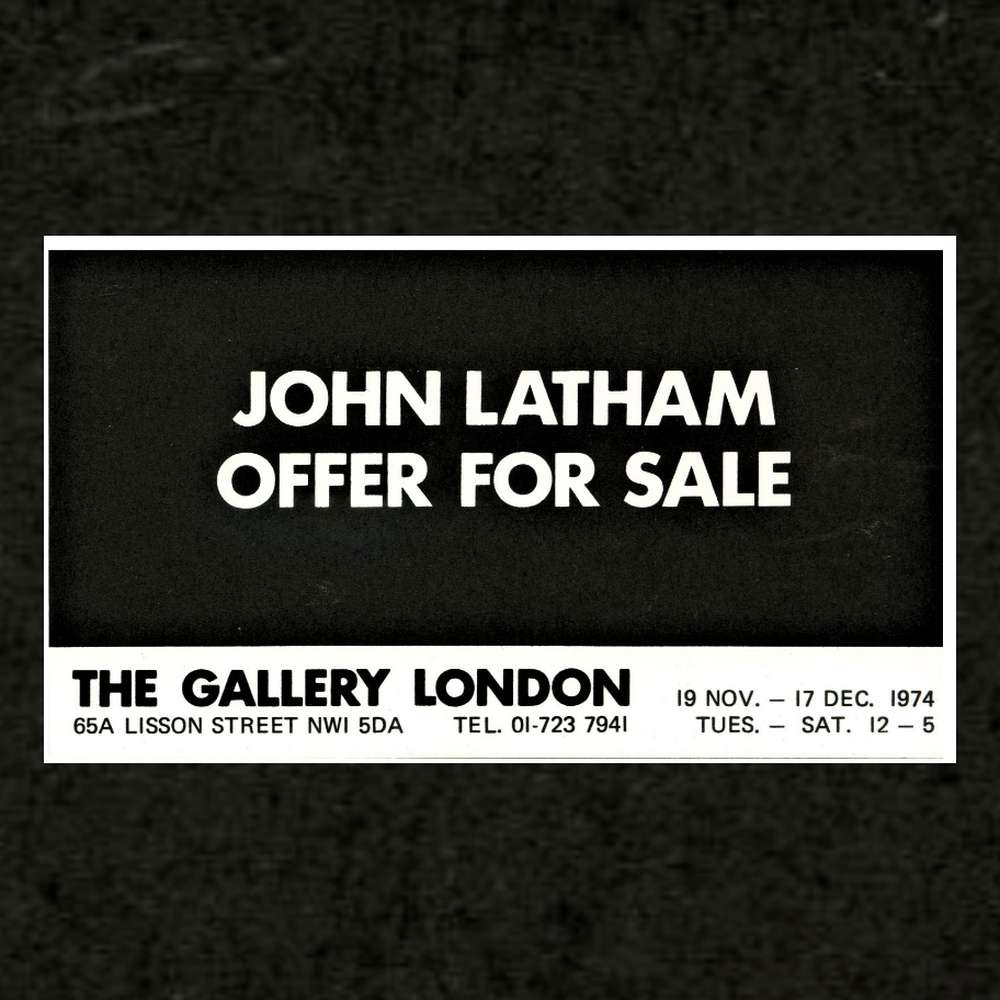 Offer for Sale at the Flat Time House in Peckham.
Offer for Sale is an exhibition that looks at John Latham's conceptual understanding of art and economics shaped by his involvement in the Artist Placement Group. Central to the exhibition is a reconstruction of the previously lost seminal work Offer for Sale (1974).
Offer for Sale is a radical proposal, a financial report detailing the activities of the Artist Placement Group and presented to the Arts Council on the occasion of the 1971–72 Hayward Gallery exhibition inn7o – Art & Economics. It was then represented for exhibition as a display structure at The Gallery, London in 1974 with the support of the then artist-directors, Nicholas Wegner and Vaughan Grylls.
Using original archival documents and artworks, this exhibition contextualises this artwork within Latham's understanding of economics including exposition on the alternative to pound sterling 'unit of attention' Latham designated as 'delta.'
The opening of this exhibition coincides with the Incidental Unit Incidental Futures Study Day (13 September) and Incidental Assembly (14 September) at the South London Gallery.

Opening Times
Thursday - Sunday, 12 - 6pm for temporary exhibitions
Email
Phone