John Frederick Lewis: Facing Fame
9 Jul 2019, 10 a.m. - 3 Nov 2019, 5 p.m.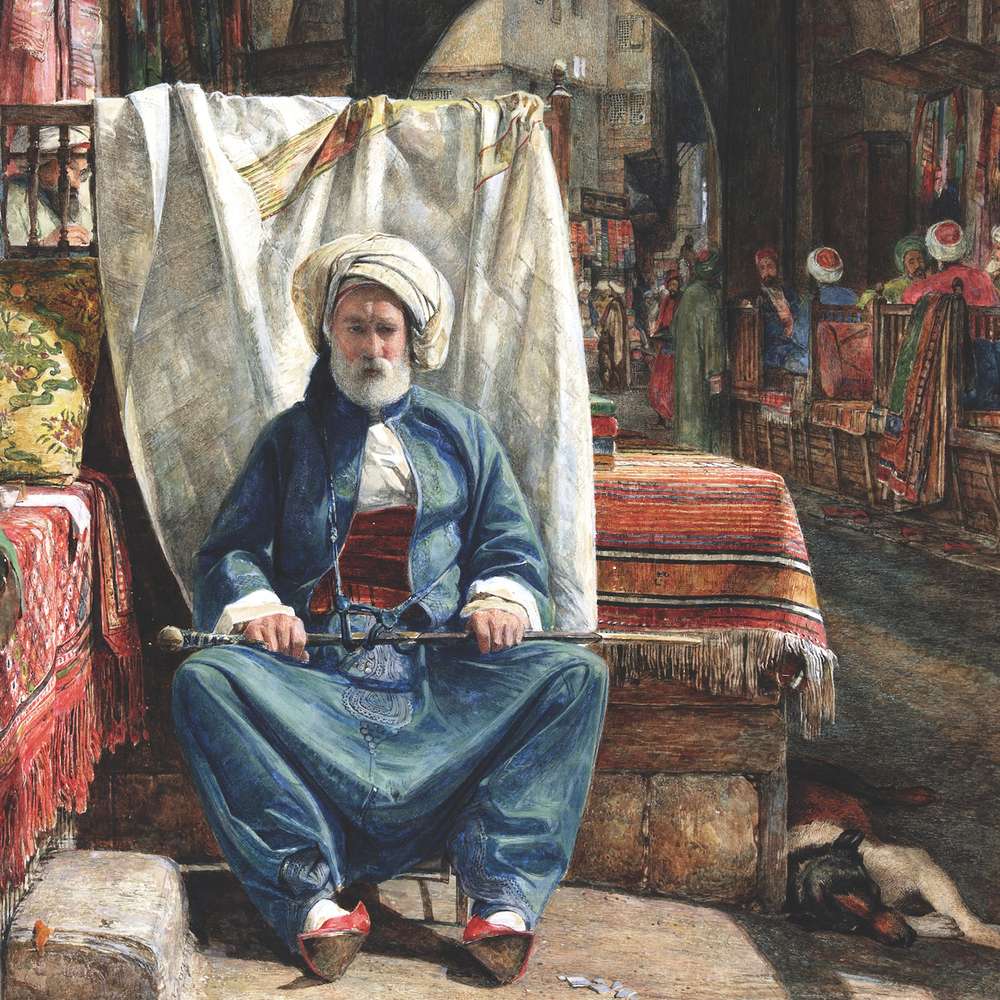 John Frederick Lewis: Facing Fame at Watts Gallery - Artists' Village.
An exhibition dedicated to exploring the life and art of the Victorian Orientalist artist John Frederick Lewis (1804-1876).
Between 1827 and 1840 Lewis made numerous trips to Europe, travelling through Spain and Italy. From 1840, he travelled to Constantinople and on to Cairo in 1841 where he remained, detached from the London art scene, for a decade. Of all of the British artists to make the Eastern journey in the nineteenth century, Lewis is unique in staying for such a prolonged period. He settled in one of the Coptic quarters of Cairo where he lived in a traditional upper-class house, which would provide the backdrop for many compositions. During this period, Lewis created an numerous of detailed and vivid sketches that convey his fascination for the architecture, light and exoticism of the region. When Lewis returned to London in 1851 he brought with him a substantial body of work that would provide a wealth of inspiration for the rest of his artistic career.
Exhibiting an array of Lewis's work from across his career, this exhibition will explore the paradoxical tensions that exist between Lewis's varying personas, from young dandy to 'languid Lotus-eater', leader of the establishment to eccentric recluse.
Opening Times
Tuesday to Sunday 10.30am - 5pm
Admission prices:
£11.50 Adults
Email