Henry Scott Tuke at Watts Gallery - Artists' Village
7 Jun 2021, noon - 12 Sep 2021, noon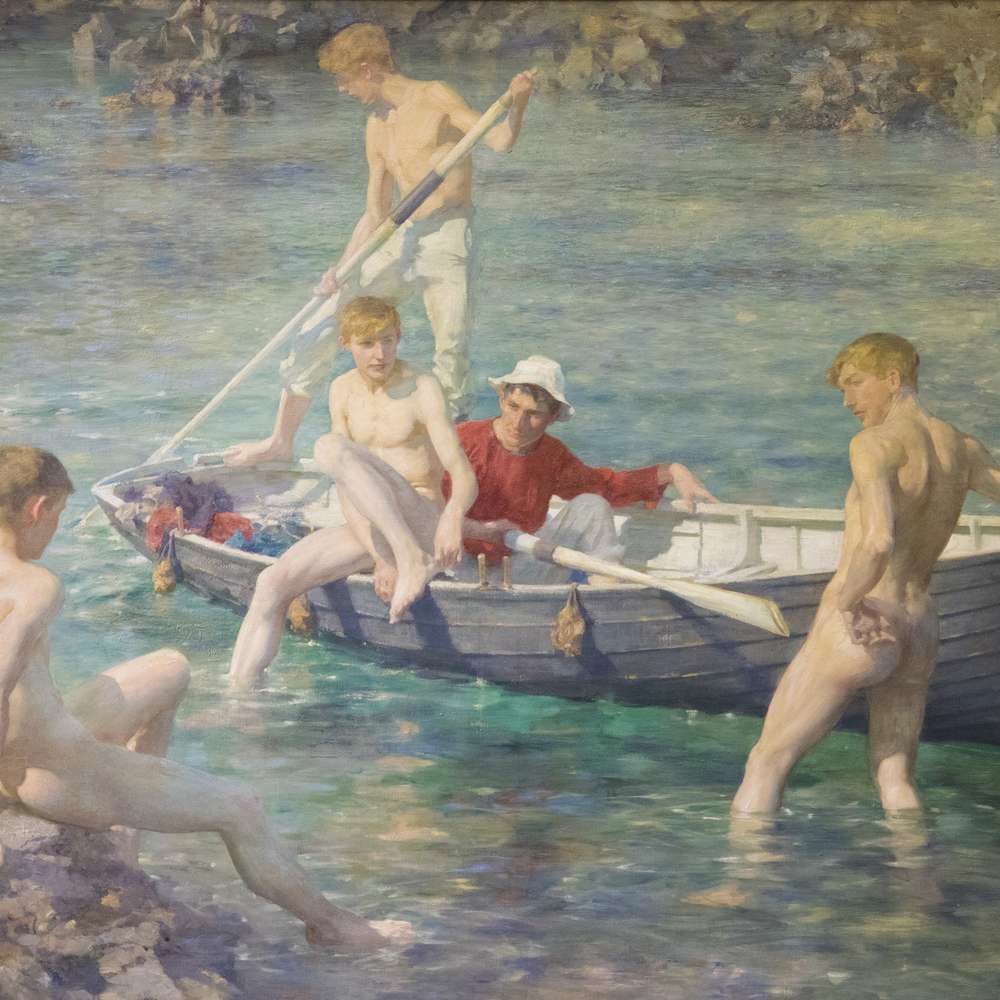 This exhibition explores how, both as an artist and an individual, Henry Scott Tuke navigated the shifting social, artistic and sexual dynamics of late Victorian and Edwardian Britain.
Tackling questions of training, art practice and a varied reception history, the exhibition brings together some of Tuke's most significant works, including All Hands to the Pumps! (1888-89, Tate), August Blue (1893-94, Tate) and the richly coloured Ruby, Gold & Malachite (1902, Guildhall Art Gallery, City of London).
Today – as in his lifetime – Tuke is best known for his distinctive depictions of nude male youths swimming, messing about in boats and sunbathing on Cornish beaches. Influenced by the colour and technique of the European avant-garde, Tuke strove to capture the chromatic effects of sunlight on skin, becoming a leading figure in the resurgence of the male nude in British art.
Tuke's paintings have provoked a complex range of responses from the pastoral to the erotic. Henry Scott Tuke explores the varied reception of his works and considers how they provoke challenging questions about the depiction and exhibition of the body, both in the artist's lifetime and today.

This exhibition is accompanied by a major new book on the artist published by Yale University Press (April 2021).

Opening Times
Monday to Sunday (including Bank Holidays) 10.30am - 5pm
Email
Phone
Social Media