Digital Limnerslease House Tour
25 Mar 2021, noon - 24 Aug 2021, noon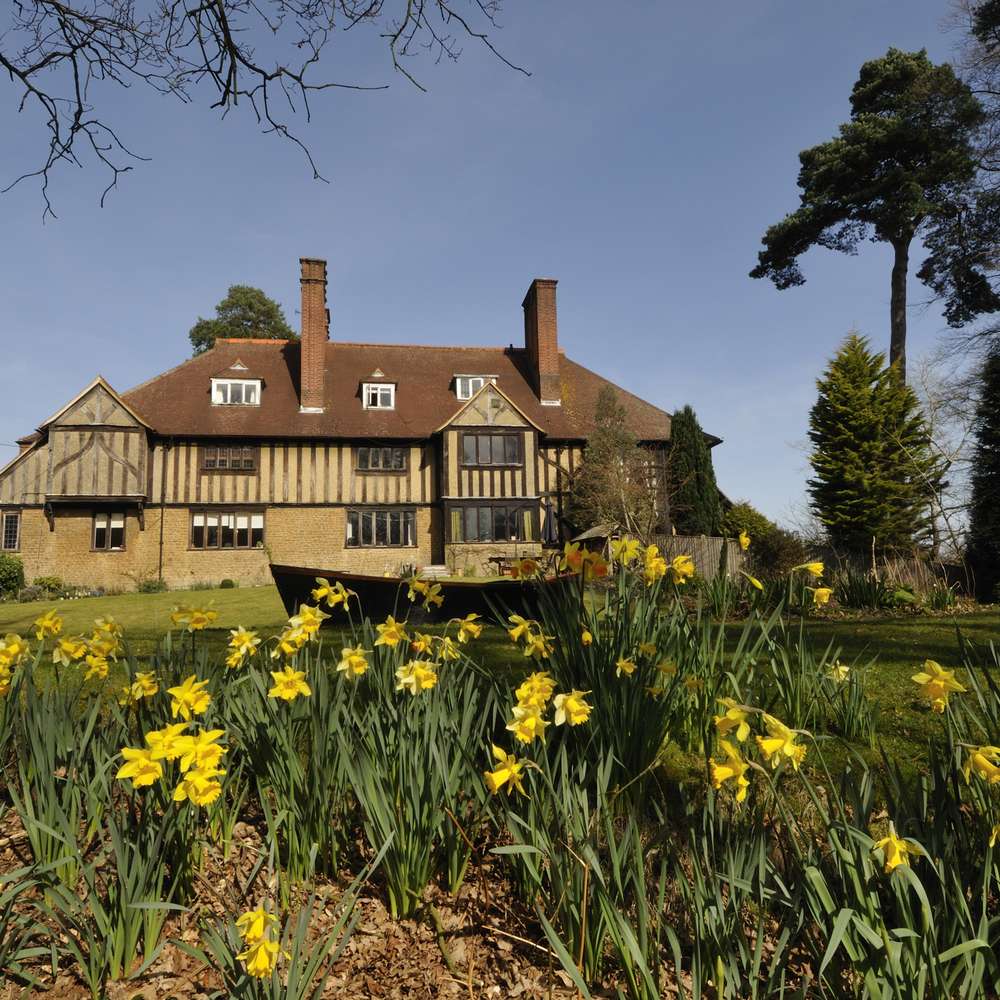 Explore this Grade II listed, purpose built studio-home online
In 1889, seeking a winter retreat from their Holland Park house and studio and wishing to escape the smogs of London that caused George's bad health, G F and Mary Watts stayed with friends in Compton. They quickly decided that this picturesque village nestled in the Surrey hills would make the ideal location for their own autumn/winter residence.
The Wattses' home and studios, Limnerslease, was designed by the great Arts & Crafts architect Sir Ernest George and was completed in 1891. On Saturday 18 July, the Wattses took possession. The 'little house', as they called Limnerslease, grew into a source of inspiration and a place of great productivity and tranquillity for them both.
Delving into the history behind the incredible Grade II listed home, on this digital tour you will learn about the Wattses lives within it and virtually explore the home studio where G F Watts worked on his masterpieces.

As part of the 'Watts at Home' programme, discover more online events hosted by Watts Gallery - Artists' Village here.
Opening Times
Friday 13th and Tuesday 24th August
Time: 11 - 11.40am

Ticket Price: £5.00 (Friends Price: £4.50)
Online via Zoom