The Bard, William Blake at Flat Time House
30 Jan 2020, noon - 8 Mar 2020, 6 p.m.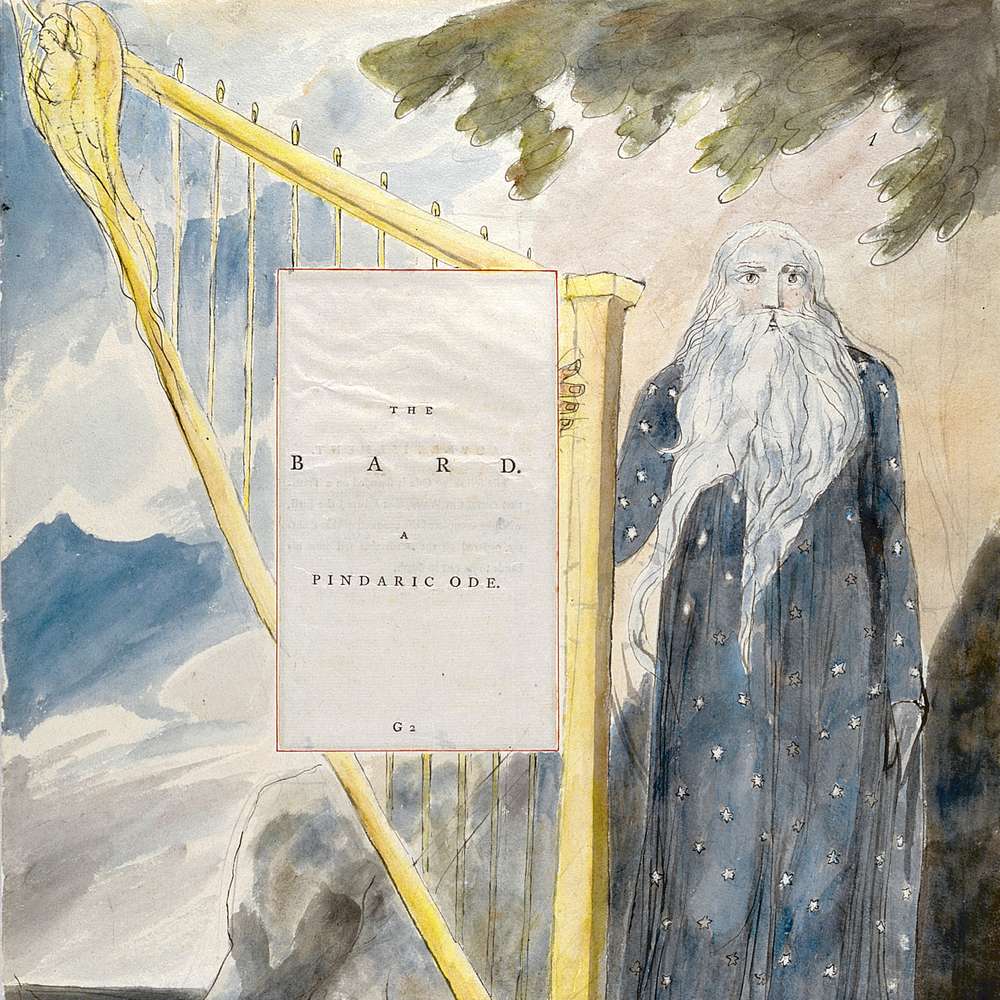 The Bard, William Blake at Flat Time House.
This exhibition gives a unique opportunity to view Blake's work in the domestic environment of Latham's home – the 'living sculpture' of Flat Time House and embodiment of Latham's worldview. The show is also an opportunity to bring Blake back to Peckham, at a site close to the Rye where, as a young boy, he had his vision of "a tree filled with angels, bright angelic wings bespangling every bough like stars."
The two series of works by Blake, from a private collection, generously lent for this exhibition by The Sir Denis Mahon Foundation, are prints taken from poems Blake illustrated by Thomas Gray, The Bard and The Fatal Sisters. The Gray prints were pretty much unknown until 1919 and the twentieth century reprint was significant in playing an important part in the process of making the works more widely known. Alongside these works, poets, writers and artists using language, have been commissioned to reflect on the contemporary relevance of Blake and Latham's work.
An extensive events programme of recitals, guided walks and performances will feature contributions from poets, writers and artists including Keith Jarrett, Chris McCabe, Niall McDevitt, Robert Montgomery, Karen Sandhu, Iain Sinclair and Tamar Yoseloff.

Opening Times
Open Thursday - Sunday
12 - 6pm
Email
Phone