The Roaring Twenties in Russia: Lecture programme at Dorich House Museum
The Roaring Twenties in Russia
The February lecture programme at Dorich House Museum, in partnership with GRAD.
The era of the New Economic Policy (NEP), from the end of the Russian Civil War in 1921 to the onslaught of collectivisation and rapid industrialisation in 1929, was a time of transition from what tsarist Russia had been to what Soviet Russia would become.
It was a short period, when Russians were given some 'breathing space', when starvation and shortages were replaced by a free market economy and a jazz age splashed onto the streets of the Russian cities.
Three talks, held in the remarkable art deco house built in London in the 1930s as the studio home of the Russian sculptor Dora Gordine, and her husband the Hon. Richard Hare, will discuss the innovations of Russian architecture, which thrived in the 1920s, of Soviet film, which became one of the most popular forms of entertainment, and of fashion, given a new lease of life at the time when women wanted to look beautiful again.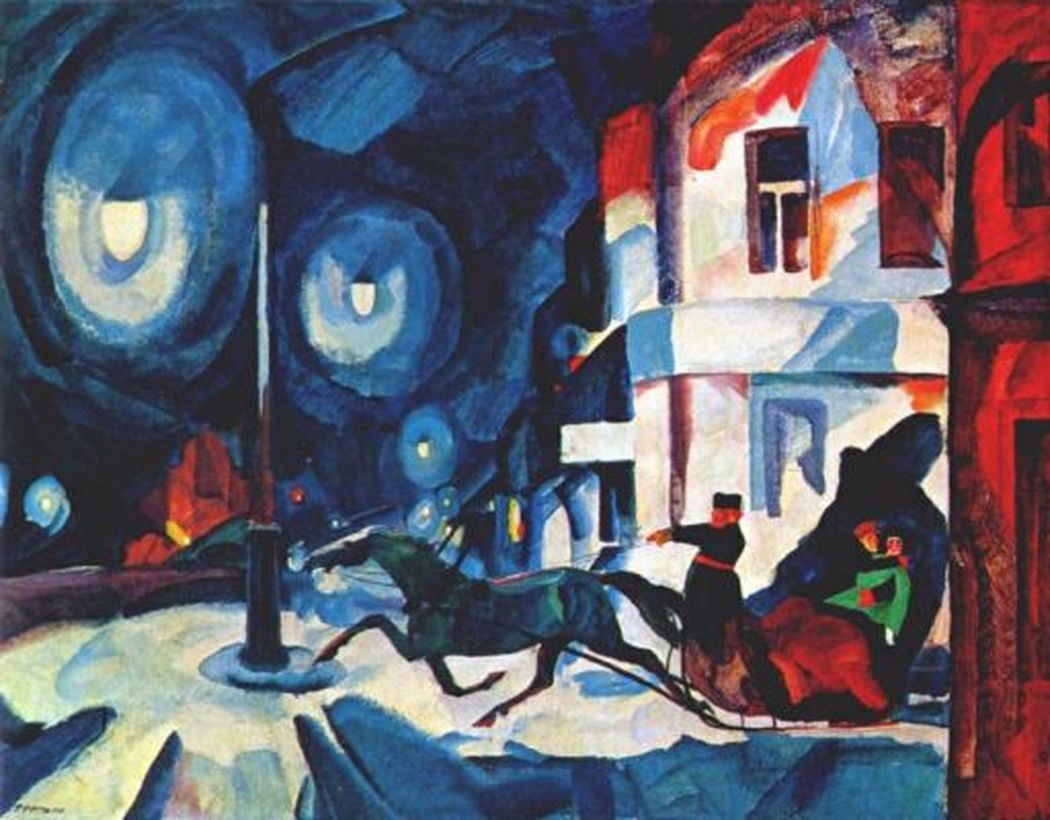 Programme of talks
15 FEBRUARY - PROFESSOR IAN CHRISTIE – MAKING THE MOVIES SOVIET: NEW DIRECTION IN 1920S RUSSIAN FILM.
Ian Christie is Anniversary Professor of Film and Media History, Birkbeck College, University of London, and Fellow of the British Academy. Co-curator of the GRAD exhibition Unexpected Eisenstein, he also co-curated Eisenstein: His Life and Art (Oxford Museum of Modern Art/Hayward Gallery, 1988), and co-edited Eisenstein Rediscovered (1993) and The Film Factory: Russian and Soviet Cinema in Documents, 1896-1939 (1988), both with Richard Taylor.
1 MARCH DR DJURDJA BARTLETT- SOVIET FASHION IN THE 1920S: A FUSION OF SOCIALISM AND ART DECO
Dr Djurdja Bartlett is Reader in Histories and Cultures of Fashion at the London College of Fashion, University of the Arts London. Bartlett is author of Fashion East: The Spectre That Haunted Socialism (MIT Press, 2010) and editor of the volume on East Europe, Russia and the Caucasus in the Berg Encyclopedia of World Dress and Fashion (2010). Bartlett's new monograph European Fashion Histories: Style, Society and Politics (Bloomsbury Academic, 2019) has been funded by an Arts and Humanities Research Council Fellowship grant. Bartlett is also editor of a book on Fashion and Politics (Yale University Press, 2019).

22 MARCH - PROFESSOR CHRISTINA LODDER - NEW BUILDINGS FOR A NEW SOCIETY
Christina Lodder is Professor of Art History at the University of Kent, President of the Malevich Society and a Co-Editor in Chief of Brill's new series on Russian History and Culture. The main focus of her research is the art of the Russian avant-garde of the 1910s and 1920s, with a particular interest in Constructivism, extending into International Constructivism, and design. Her numerous publications include Russian Constructivism (1983); Constructing Modernity: The Art and Career of Naum Gabo (2000, with Martin Hammer); Gabo on Gabo: Texts and Interviews (2000, co-edited with Martin Hammer); Constructive Strands in Russian Art (2005) and a translation of and introduction to Aleksei Gan's seminal text, Constructivism (2013).

All talks will be preceded by the tour of the house which will start at 6.30 pm. (talks start at 7 pm).
The price (£8 and £6 concessions) includes tour of the house (usual price £5), a glass of wine and a lecture.

Bookings & Enquiries: info@grad-london.com
Find out more
Further information and ticket booking is available through Eventbrite.