"Our online presence should be totally reconsidered"
An interview with Natalya Polenova, Director of the POLENOVO museum in Russia
Sat along the Oka river, the POLENOVO Museum in Russia is the former home of landscape painter Vasily Polenov. We often talk about Studio Museums as the homes of inspiration, when visiting the POLENOVO Museum - a large white house rising from the landscape in sun and snow - it's hard not to see how Vasily Polenov found inspiration for his dreamy landscape paintings at this spot. Having become a museum in Polenov's lifetime, the house museum is the only Russian museum to be completely directed by the artists' descendants. Here Natalya Polenova, the artists' great-granddaughter and Director of the museum, discusses how the museum has been affected by Covid-19, including managing a national park during closures and the museum's ambitious plans for the future.
Original French interview follows the English translation (by Lara Pitteloud).
-
What did the museum have planned for 2020 pre-Covid-19?
We had plans and projects, as usual, notably two or three exhibitions, displayed in the various buildings of the domain. The first one – entitled the Enchanted Wanderers – was already set up before the lockdown. It focuses on the art of Yelena Polenova (1850-1898) and Maria Iakounchikova (1870-1902). These two women died quite young, but they were recognized as very talented artists during their short careers. An online guided tour of the exhibition is available on Polenovostream, the online project we launched immediately after the lockdown. In the exhibition are shown the graphic and decorative artistic production of Yelena and Maria (furniture, books, etc.).
The second exhibition was planned for the end of June and related to the annual International Summer Arts Festival focusing this year on the Polenov family and the German culture. The Festival and the exhibition had to be cancelled, as well.
The third exhibition, entitled Father and Son, should have been dedicated to the memory of Vasily Polenov's grandson, Fyodor Polenov, who passed away in 2000. It focuses on the destiny of the artist's son, Dimitri Polenov, and his successor Fyodor. The exhibition was ready to be installed, so we will probably reopen it in October.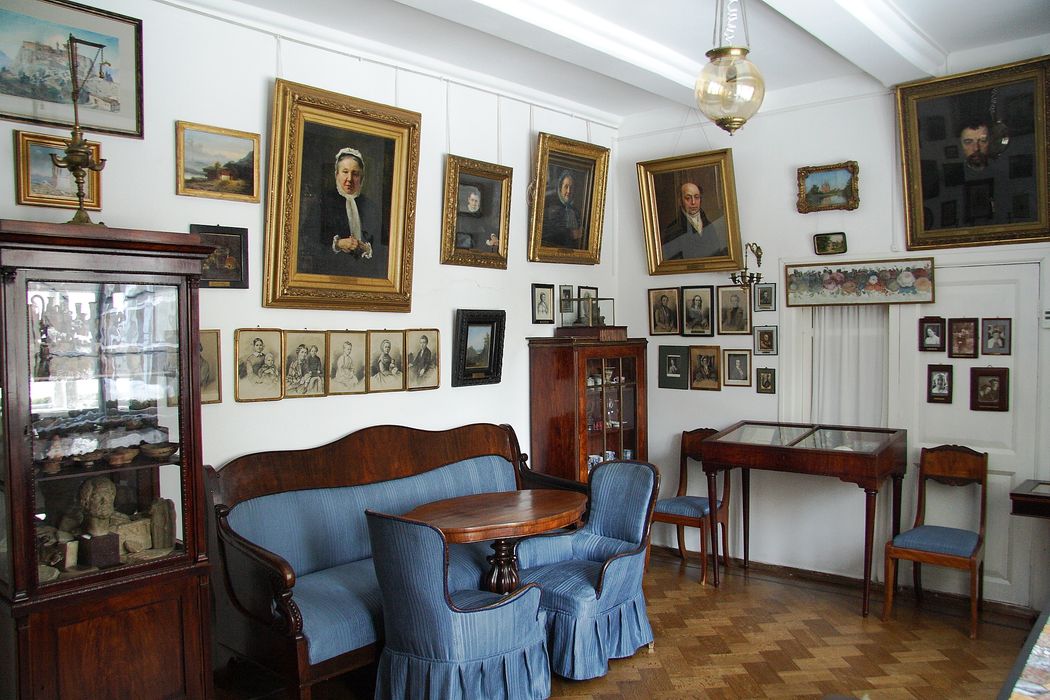 How have Covid-19 closures affected you?
On the 18th of March 2020, the decree of the Russian Ministry of Culture announced the closure of all the museums due to the pandemics and a full stop of regular employee work. However, in all the museums, the monitoring was still needed, so a few people came on a daily basis to check if there were any problems in the museum. We made a monitoring grid for all museum employees, and everyone was present at the museum site twice per week. Having to come in was not really an issue, because it was hard to stay at home 24/7! We all live in the countryside, in a village close to the museum, and we do not have such a strict separation between home and workspace like there is in large cities. Luckily the Ministry kept the level of payment for everyone. The museum operated like this for two months and a half from the end of March till June1st – the date when it was decided to go back to work for everyone in order to start getting ready for the reopening planned for the 16th of June.
How did you adapt your work to the closures?
After we established this monitoring grid, all our efforts were focused on the museum's natural environment, we had a lot of work to do: to clean the park from dead trees and waste, as well as to plant flowers. Usually, we have three hired gardeners. But during the lockdown, almost every staff member took part in this task. We opened the exhibition premises only to the shooting crew of the Polenovostream project.
-
"We have 76 short videos … we were shooting every day, so now we are pretty much exhausted"
-
Here I should explain that from the first day of the lockdown, we launched the online project Polenovostream, which permitted us to keep contact with our audience, but also let us make a big step towards video blogging in our social media, the realm we had never explored before.
Today, we have 76 short videos from one to seven minutes long, each telling about different aspects of life and history of POLENOVO museum. We were shooting every day, so now we are pretty much exhausted, because it was an enormous workload of information gathering, filming, setting, text writing… This project practically replaced all our regular public activities with the museum audience.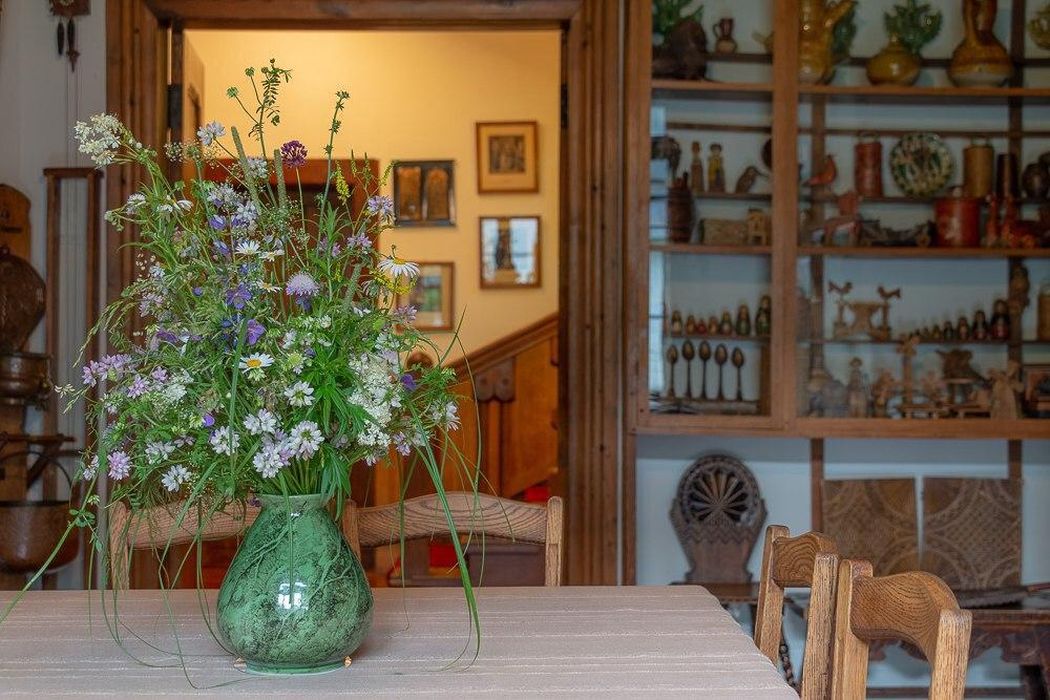 Are there any changes you implemented during this time that you would consider keeping in place once you have reopened?
Yes, of course, there is no doubt that our online presence should be totally reconsidered. Speaking of Polenovostream, this project was realized during and thanks to the lockdown. When we launched, a big part of the digital content was adapted to the topics related to Covid-19 and the lockdown, with videos starting, for instance with the words "Are you tired of staying at home? Let's take a tour of the world, from the POLENOVO museum". Now that people again have become mobile, we will have to think about another type of content. We definitely would like to keep and to enlarge our internet audience. It has significantly expanded during the lockdown, for example 1000 more subscribers to our Instagram page. Of course, there is no comparison to such museums as the State Hermitage Museum, but we are doing incredibly good as a regional museum. This increase of the followers comforts us, because we see that we produced some interesting content during the lockdown. This communication with the audience will be kept and reconfigured, but we will have to determine a new information strategy.
What has been the biggest challenge in planning for reopening?
The most difficult thing is that our institution is situated on the Oka-river bank and has a public beach. It is considered as part of riviera, with townhouses, trendy hotels, restaurants. This is part of the tourist cluster, with the ideal location of being at the same time not too far and not too close to Moscow (130 km), namely two hours by car. Moscovite families strive for forests with mushrooms and strawberries, spaces for fishing, camping, and bathing. Summer is the highest season, because most of the people cannot go to Italy, France or Montenegro for financial reasons, but still want to have a pleasant and relaxing holiday experience.
-
"The hardest task will be dealing with the audience's dissatisfaction and non-stop explanation to visitors … that they cannot enter the museum due to these restrictions"
-
A lot of those people are looking for natural areas where they could swim and picnic, but a lot of them also desire to add a cultural touch to their journey. This year it became a big problem, because we have severe entrance restrictions of 5 people per group in the museum and thus only 60 tickets per day (for comparison, we were selling 500 tickets per day last year). Increasing the ticket cost could be a solution, but it is forbidden by the Ministry of Culture, our prices are fixed. So the hardest task will be dealing with the audience's dissatisfaction and non-stop explanation to visitors, coming from remote places, that they cannot enter the museum due to these restrictions. The tickets are all sold out at the opening of the box-office, so it will be difficult to deal with people who will be arriving in the afternoon … we have not found a solution yet.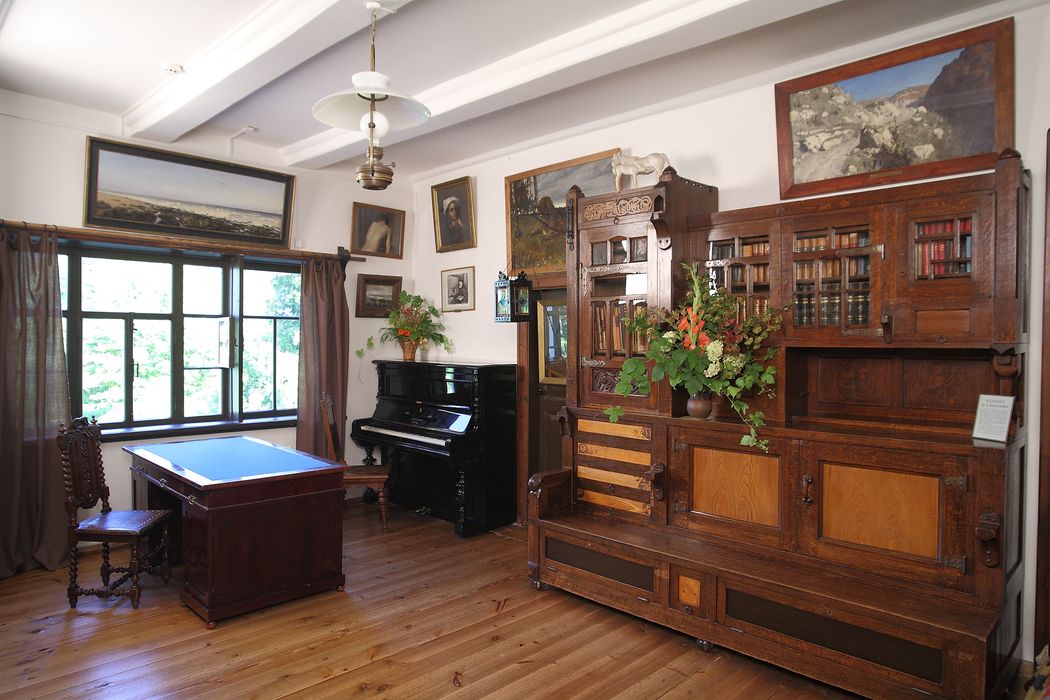 How will your museum experience be changed?
Enormously. First, the fact that we are allowing less visitors to enter has created more discontent. Therefore, our experience will now have to deal with that anger. Nonetheless, it is worth mentioning that the decrease in visits will have a positive effect on the preservation of the house museum building, which suffered a lot from the massive tourist influx, which was before the pandemics. A wooden house built in 1892 indeed has limits for human presence, and it was hard for us to maintain its preservation.
-
"Now, every family becomes a VIP visitor, without having to pay a huge amount of money, just on a first come first served basis"
-
Five persons per group is definitely an ideal configuration to preserve the house from heat and humidity on the fragile wooden structures… as well as for the visitors' experience! Indeed, the less visitors per group there is, the better the interaction between the audience and museum, and our guides can better keep every one's attention and share information. Now, every family becomes a VIP visitor, without having to pay a huge amount of money, just on a first come first served basis.
What are you most excited about for the year ahead?
I am always enthusiastic about the idea of travelling and meeting new people. This year, I was invited to participate in a conference in Montreal for the Canadian Association of Slavists and the International Council for Central and East European Studies (ICCEES). It was planned for the 10th August but was postponed. I was supposed to give a speech on the history of POLENOVO in the 1920s and the Soviet museology. Talking about real plans I would love to come back to Watts Gallery, as well planning a series of events in Paris, such as an exhibition on Yelena Polenova at the Ecole des Beaux Arts and the screening of our documentary movie at the Ecole du Louvre.
Moreover, I was supposed to travel to Armenia in May to meet the curators of the National Museum of Armenia to discuss the shooting of a documentary and the publication of a book about Yeghishe Tadevosian, a student of Vasily Polenov, dedicated to his 150th anniversary. Of course, all those plans and my activities have been suspended because of the pandemics. So now I need to continue working to keep all those connections, to look for new ideas. But I should admit that it remains complicated to organize events with closed borders, and I am looking forward to next year to be able to fulfill all these projects.
-
Natalya Poelnova is a Russian museum expert and has been the director of the State Memorial of History, Art and Natural Museum Reserve - Vasily Dmitrievich Polenov since 2011. She is an expert on Russian painting from the late 19th and early 20th centuries, a specialist of French culture and a member of the International Council of Museums (ICOMRussia). In 2018, she was awarded the title of Honoured Functionary of Culture of the Russian Federation in Tula.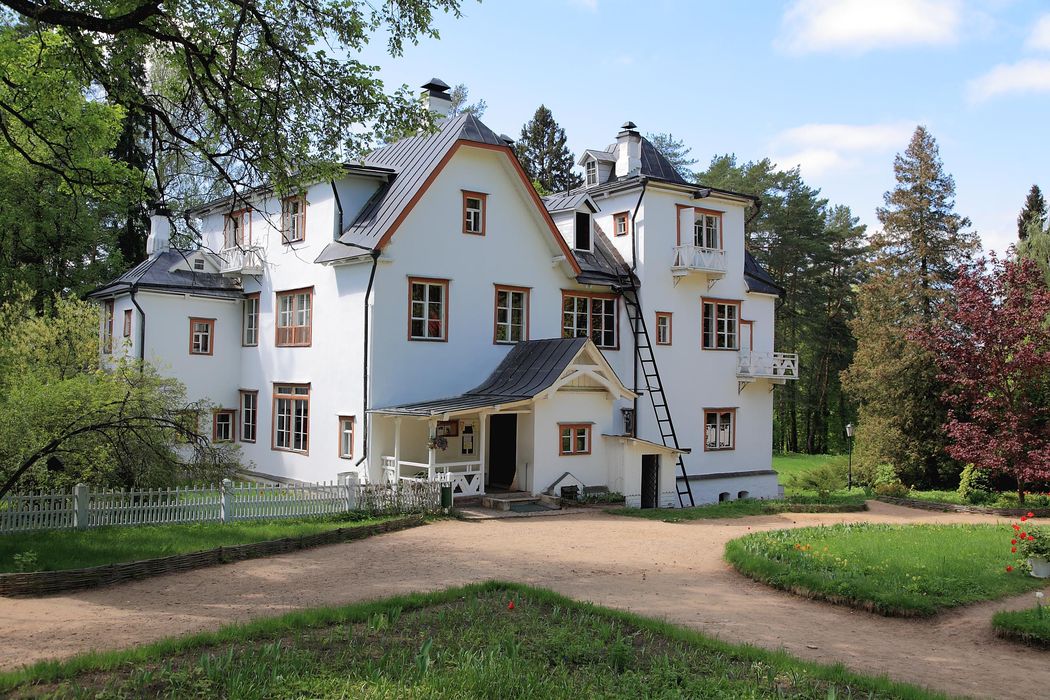 Qu'avait planifié le musée pour l'année 2020, avant que le covid ne survienne ?
Nous avions des plans et des projets, comme d'habitude, notamment deux ou trois expositions, réparties dans les diverses bâtisses du domaine. La première, intitulée Les Voyageuses enchantées, était déjà installée avant le confinement. Elle aborde l'art d'Elena Polenova (1850-1898) et de Maria Iakountchikova (1870-1902). Ces deux femmes sont décédées assez jeunes, mais elles furent des artistes douées et reconnues durant leur courte carrière. Une visite guidée de l'exposition est proposée sur Polenovostream, la chaîne en ligne que nous avons lancée immédiatement après le confinement. Dans cette exposition sont présentées les œuvres graphiques et décoratives – meubles, livres, etc. – réalisées par Elena et Maria.
La deuxième exposition était prévue pour la fin du mois de juin et devait être consacrée au thème du Festival International des Arts d'Été, à savoir la relation entretenue entre la famille Polenov et la culture germanique. Le festival et l'exposition ont toutefois dus être annulés.
La troisième exposition, intitulée Père et Fils, devait être dédiée à la mémoire du petit-fils de Vassily Polenov, Fédor Polenov, qui décéda en 2000. Elle devait parler du destin du fils du peintre, Dmitriï Polenov, et de son successeur, Fédor. L'exposition était prête à être déployée, donc nous allons probablement la présenter en octobre.
Comment les fermetures vous ont-elles affectés ?
Le 18 mars 2020, le décret du Ministre de la Culture de la Russie a annoncé la fermeture de tous les musées en raison de l'épidémie, ainsi que décrété l'arrêt de travail de tous les employés. Cependant, dans tous les musées, une surveillance était requise. Quelques personnes vinrent donc quotidiennement contrôler s'il n'y avait pas de problèmes techniques ou autres dans le musée. Nous avons établi une grille horaire de tours de garde pour l'équipe du musée, ainsi chaque employé devait venir deux fois par semaine sur le site. Cela n'était pas un problème, parce qu'aucun d'entre eux ne désirait rester à la maison. La raison principale est le fait que nous vivons tous à la campagne dans des résidences situées proches du musée, par contraste avec les employés des zones urbaines où il existe une séparation stricte entre le domicile et le bureau de travail. Heureusement, le ministère a maintenu les salaires de tout le monde. Nous avons conservé ce système d'organisation pendant deux mois et demi, c'est-à-dire, de mi-mars au 1er juin, date où nous avons tous décidé de nous rendre au musée afin de préparer l'espace pour la réouverture prévue pour le 16 juin.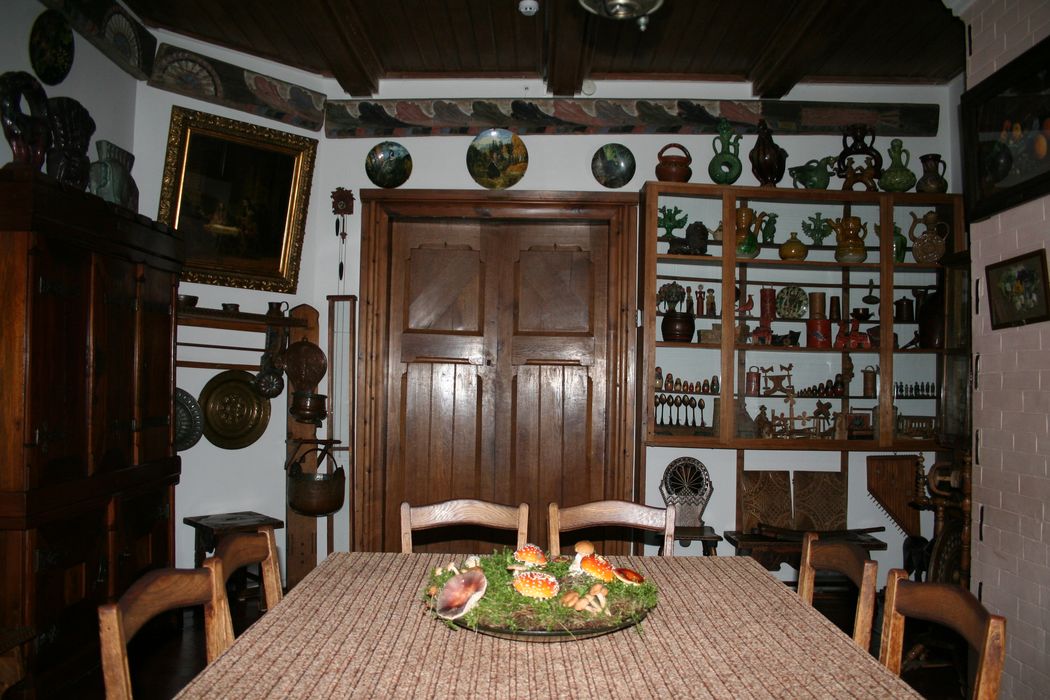 Comment vous êtes-vous adaptés aux fermetures ?
Après avoir établi ce système de grille, tous nos efforts se sont concentrés sur le terrain car il nous fallait entreprendre la lourde tâche de dégager le parc des arbres morts et des déchets qui l'encombraient, ainsi que de planter des fleurs. Habituellement, nous avons trois jardiniers. Mais puisque nous avions tous du temps pendant le confinement, tous les membres de l'équipe s'impliquèrent à réaliser cette tâche. Les espaces du musée ne furent rouverts que pour le tournage de films en lien avec Polenovostream.
-
"Nous avons tourné tous les jours, ce qui fut un travail épuisant, en raison de l'immense quantité de tâches liées au rassemblement d'information, tournage, mise en place et écriture des textes"
-
Il faut dire que, dès le premier jour du confinement, nous avons lancé le projet Polenovostream, en ligne. Ce projet ne nous a pas seulement aidés à maintenir le contact avec le public, mais également à apprendre l'art du blogging, un domaine dans lequel nous n'avions pas d'expérience. Aujourd'hui, nous avons 74 petits documentaires qui durent entre une et sept minutes. Nous avons tourné tous les jours, ce qui fut un travail épuisant, en raison de l'immense quantité de tâches liées au rassemblement d'information, tournage, mise en place et écriture des textes… Ce projet a remplacé toutes nos activités intramuros.
Avez-vous implanté des changements durant cette période particulière que vous pensez maintenir une fois le musée rouvert ?

Oui, bien sûr, c'est évident que notre promotion internet doit être retravaillée. Il s'agît en première place de notre projet Polenovostream qui a été réalisé pendant et grâce au confinement. Au départ, tout le contenu du Polenovostream était adapté au thème du Covid et de la quarantaine, avec des vidéos intitulées, par exemple : « En avez-vous marre de rester à la maison ? Faisons un tour du monde depuis le musée Polenov ». Ce projet on le continue, même après le déconfinement. Désormais, les personnes peuvent à nouveau se déplacer, donc nous devons réfléchir à un autre type de contenu. Nous voulons garder ce public internet, qui s'est considérablement étendu durant le confinement, avec mille abonnés supplémentaires sur notre page Instagram. Bien sûr, ce n'est pas beaucoup comparé à des grands musées comme l'Ermitage, ce qui est normal, mais c'est énorme pour un musée de province. Cette augmentation du nombre de followers nous conforte dans l'idée que nous avons produit un contenu intéressant durant le confinement. Ce moyen de communication sera gardé et reconfiguré, mais nous ne savons pas encore de quelle manière.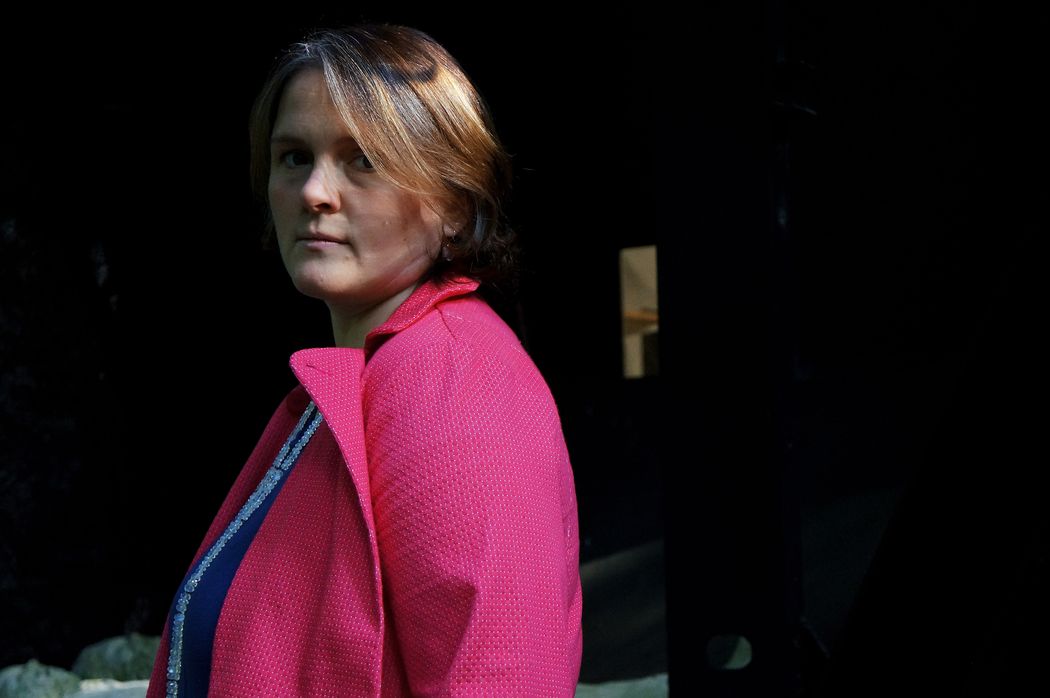 Quel a été le plus grand challenge en termes de planification (planning) pour la réouverture ?
Le plus dur est le fait que l'on se trouve dans une zone balnéaire, considérée comme une riviera moscovite, avec des plages, une rivière, des villages résidentiels, des hôtels branchés et des restaurants. Il s'agit d'un cluster touristique, idéalement situé à la fois pas trop loin mais pas trop proche non plus de Moscou (130 km), ce qui fait environ deux heures en voiture. Les familles moscovites peuvent y trouver les espaces naturels qui manquent dans la capitale, tels que des forêts avec des champignons et des fraises sauvages, des espaces de pêche, de camping et de bains. La zone est généralement bondée pendant l'été, parce que les gens ne peuvent pas se rendre en Italie, France où Monténégro, pour des raisons financières, mais désirent vivre une agréable et relaxante expérience de vacances.
Tandis que beaucoup de ces personnes recherchent simplement des zones naturelles pour pique-niquer et se baigner, un grand nombre désire aussi ajouter une touche culturelle à leur séjour. Cela sera problématique cette année, à cause de la restriction de cinq personnes par groupe dans le musée et 60 tickets par jour, alors que l'on en vendait 500 par jours l'année dernière. Une solution serait d'augmenter le prix des tickets, mais cela est interdit par le Ministère de la culture, qui fixe les prix. La tâche la plus difficile sera de subir le mécontentement du public et d'expliquer à des personnes qui viennent de loin qu'elles ne peuvent entrer en raison de ces restrictions. Les tickets seront vendus à l'ouverture des caisses le matin, et il sera difficile de prendre en charge des personnes qui arriveront dans l'après-midi sans avoir réservé… Je n'ai pas encore trouvé de solution à ce problème.
Comment votre expérience du musée va-t-elle changer ?
De manière énorme. Premièrement, le fait que nous permettons à moins de visiteurs d'entrer produira plus de mécontentement chez les visiteurs. Notre expérience va donc être désormais confrontée à la difficile tâche de gérer une forme d'agressivité. Néanmoins, il convient de souligner que la diminution du nombre de visiteurs aura un impact positif sur la préservation de la maison musée, qui a beaucoup souffert d'un flux touristique massif auquel il était confronté avant la crise.
-
"Désormais, chaque famille devient VIP sans avoir à payer un grand montant d'argent…pourvu qu'elle arrive en premier dans la file de la caisse"
-
Une maison de bois construite en 1892 n'est en effet pas faite pour endurer tant de présence humaine, et il nous était difficile de maintenir sa préservation. 5 personnes par groupe constituent une configuration idéale pour préserver la maison du poids physique et de l'humidité sur le sol… ainsi que pour la perception des visiteurs ! En effet, le moins de visiteurs par groupe il y a, le meilleur sera la communication entre le visiteur et le guide, ce dernier étant alors mieux capable de garder l'attention de chacun et de transmettre l'information. Désormais, chaque famille devient VIP sans avoir à payer un grand montant d'argent…pourvu qu'elle arrive en premier dans la file de la caisse.
Qu'est-ce qui vous enthousiasme le plus concernant l'année à venir ?
Je suis toujours enthousiaste à l'idée de voyager et de rencontrer de nouvelles personnes. Cette année, j'ai été invitée à participer à une conférence à Montréal pour Canadian Association of Slavists et International Council for Central and East European Studies (ICCEES). Celle-ci était prévue pour le 10 août, mais évidemment a été repoussée. J'avais déjà préparé un discours sur la muséologie soviétique. En plus de cet événement, j'aimerais bien retourner à la Watts Gallery. Je suis également en train de préparer des événements à Paris, tels qu'une exposition sur Elena Polenova à l'Ecole des Beaux-Arts et la projection de notre dernier film documentaire à l'Ecole du Louvre. De plus, j'étais censée voyager en Arménie en mai afin de rencontrer des conservateurs du Yerevan Museum et de discuter du tournage d'un documentaire et de la publication d'un ouvrage sur Yeghishe Tadevosian, un étudiant de Vassily Polenov dont nous célébrons le 150ème anniversaire cette année. Bien sûr, tous ces plans et mon activité ont été considérablement bouleversés par la crise, de telle sorte que je dois désormais continuer de trouver des idées afin de garder ces connections intramuros. Cependant, il reste compliqué d'organiser des événements avec des frontières fermées, et j'attends l'année prochaine pour pouvoir reprendre ces projets.
Natalya Polenova est une experte des musées et critique d'art russe, directrice du Musée-mémorial des arts et d'histoire et réserve naturelle Vassili Dmitrievitch Polenov (depuis 2011)1, spécialiste de la peinture russe de la fin du xixe et du début du xxe siècle, spécialiste de la culture française, membre du Conseil international des musées (ICOM Russie).